Institutional Partners
The Pivot Program is made possible through the support of our institutional sponsors and private donors. If you are interested in supporting the Pivot Program, please contact Pietra Rivoli, rivolp@georgetown.edu.

Created to develop "Jobs for People and People for Jobs," the Department of Employment Services offers a series of workforce development programs so that all district residents, including those with significant employment challenges, can realize their employment potential. Services include career counseling, job coaching and support, classroom and on-the-job training, and access to employment opportunities.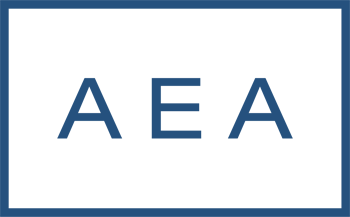 Founded by the Rockefeller, Mellon, and Harriman family interests with S.G. Warburg & Co. in 1968, AEA Investors is a pioneer in the private equity industry with an unparalleled global network of investors, business leaders and sector-focused investment professionals. Today, AEA is a leading global private investment firm with over $15 billion assets under management, focused on private equity and debt investments in the middle market.

The Clark Foundation's mission is to expand opportunities for those who demonstrate the drive and determination to better themselves and their communities. Together with its partners, the foundation focuses on educating engineers, improving the lives of veterans and their families, and providing members of the D.C. community the best opportunity to thrive.