The Case for Second Chance Hiring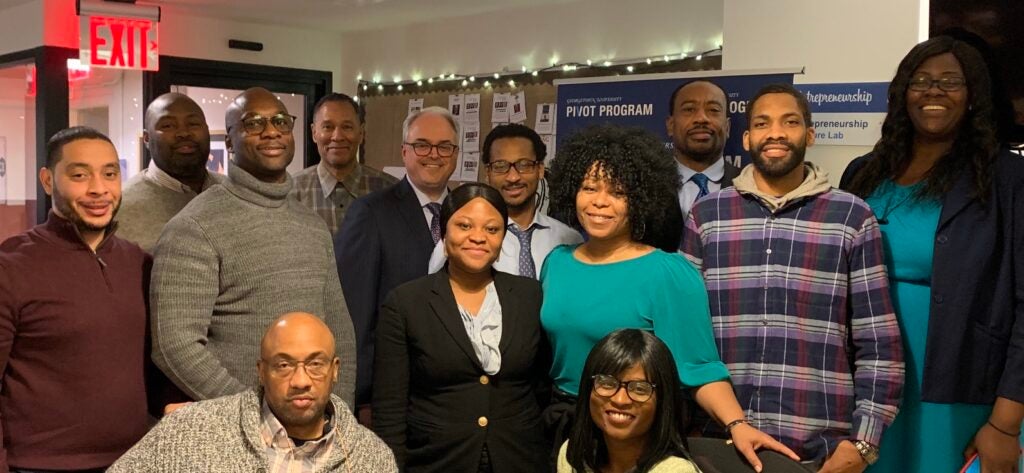 After decades of harsh criminal justice policies, nearly 80 million Americans (almost 1 in 3 of working age) have a criminal record. And for too many, the stigma of justice involvement – including felonies, misdemeanors, and even arrests that do not result in a conviction – is preventing them from finding attractive employment and a fresh start.
Many hiring managers are fearful of the very idea of a criminal record. Even in jurisdictions with "Ban the Box" policies, it is common for individuals who have been justice-involved to make it through to the final stage of the hiring process, only to be eliminated upon receipt of a background check report that may contain outdated or inaccurate information.
The good news is, an increasing number of organizations are now thinking differently about hiring people who have been justice-involved. By looking beyond the label and taking a more individualized approach to hiring decisions, these organizations are able to access an often untapped source of talent. Here are just some of the benefits:
Great employees: Research from SHRM shows that more than 80 percent of business leaders find that individuals in their organizations with a record perform as well or better than those without.
Positive culture: Organizations with an "employee first" culture are rewarded by higher loyalty, lower turnover, and better quality output throughout the workforce.
Inclusion: People of color have been disproportionately affected by our criminal justice system; a third of all Black men now have a felony conviction. Revisiting second chance hiring practices is one way that organizations can make good on statements of support for racial equality.
Everyone wins: Removing barriers helps not only the individual but also their families and communities – and disrupts the cycle of poverty and hardship that plagues so many of our cities and towns.
Second chance hiring is not preferential treatment; it is simply equal access to opportunity through the elimination of unnecessary systemic barriers. The Pivot Program is committed to helping employers understand and address these barriers, and to developing a more inclusive hiring culture.
Second Chance Business Coalition
The Pivot Program is a proud partner of the Second Chance Business Coalition, an organization that promotes the benefits of second chance employers and provides advice and tools for organizations looking to adopt more inclusive hiring practices.
Supported by The Business Roundtable, many of the resources assembled are accessible to any organization looking to learn more about second chance hiring.
Additional Resources
---