Amber Crowder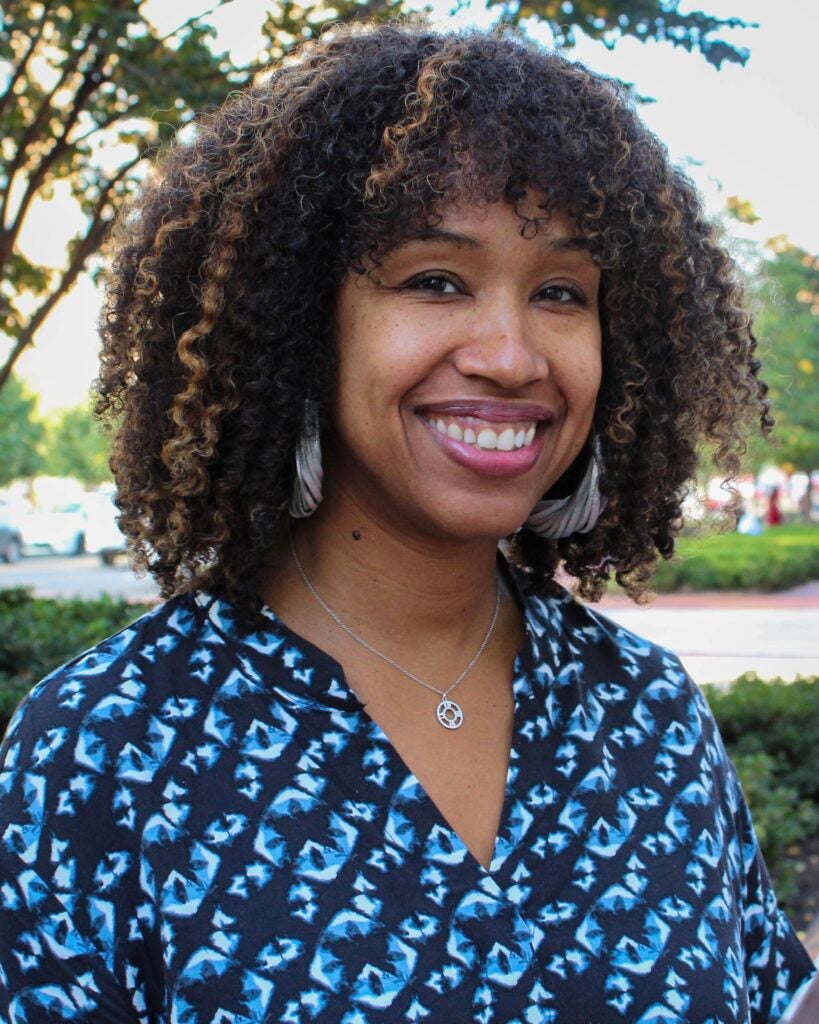 Tell me a little bit about yourself.
I'm originally from Los Angeles, California. I came to D.C. to go to Howard University for undergrad and just never left because I really liked the city. I started a platform since I got out called the Been Down Project. It's basically just me communicating my story of incarceration to destigmatize and to humanize what it means to be incarcerated. I feel like there is such a stigma attached, and I also feel like there's such a unique experience from being a woman who was formerly incarcerated. You're generally taking the main caregiver from her community, and sometimes maybe the main financial provider. You don't really think about the impact that that has on that specific community, or just even the issues that women face when they are incarcerated. I like to spotlight women who were formerly incarcerated, because prison is trauma, active trauma that you are experiencing every day, so I also like to push out mental health services and just different things that help create a whole person.
What drew you to the Pivot Program?
I started a bar in 2015, and it did well, but then COVID hit. We didn't have any outdoor seating since we were on the corner of two busy main streets, so we weren't allowed to put temporary seating out there. Financially, it didn't make sense to keep the bar open, so I closed it. Having already owned my own brick and mortar previously, I was big on being an entrepreneur, so Pivot sparked my interest.
What do you hope to take away from your experience in the program?
I really just hope to take away business acumen, different strategies, and even some life skills. Incarceration was definitely impactful in my life, so any skills or tools that will help me continue to navigate life, I'm kind of grateful for. Looking at all the classes at first, I thought I was going to be least excited about grammar, but I actually had fun taking the pre-assessment for grammar, because I was like, "Oh my God, I haven't done that in so long." I was even laughing at the questions that I got wrong. So I'm just kind of excited to learn. I feel like I'm a lifelong student.
What do you like to do in your free time?
I like spending time with my son, and I enjoy going out to eat. I have a penchant for food and good times. "The queen of leisure" is a funny little joke that my friends and I have. If I'm going to exercise, I really like hula hooping. I used to do rhythmic gymnastics growing up, so hula hooping is very natural for me.