Lawrence Baker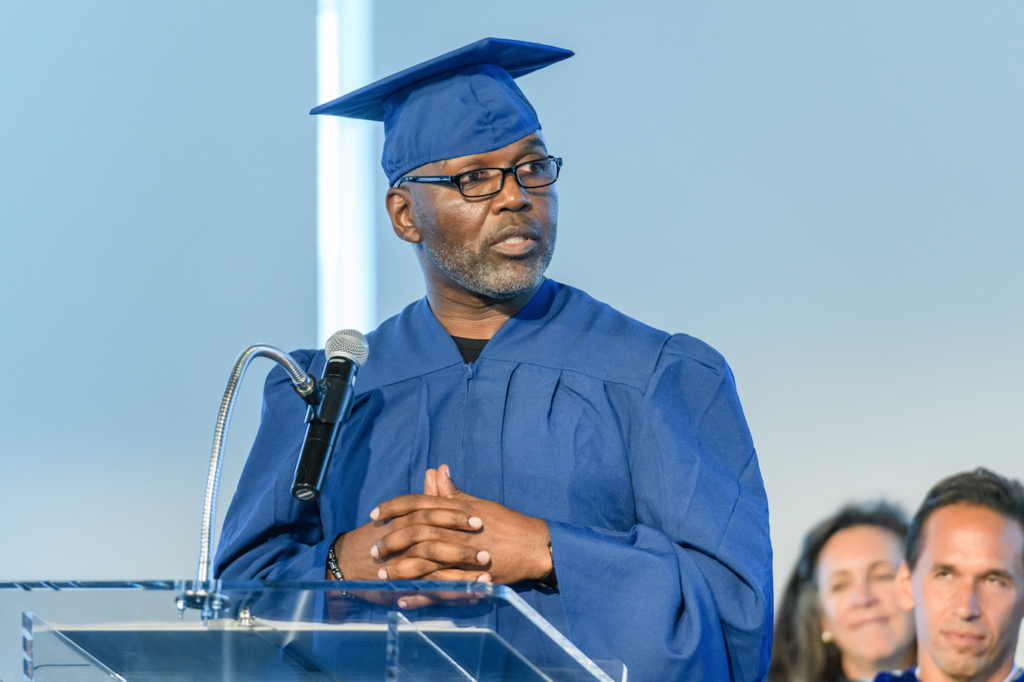 "Lawrence is a rock — he's patient, reliable, and conscientious," said his Philosophy and Logic professor, Josh Miller. "His maturity and calm demeanor make him instantly likable — he's a great listener, too. He's also game for a challenge, and takes on difficult coursework and abstract philosophical problems with the same energy and effort that he puts into his business."
Philosophy and Logic was Lawrence's favorite class in the Pivot program. When he isn't studying, he interns at Emory Beacon of Light, a non-profit that provides affordable housing and community support programs, as an assistant property manager and office administrator.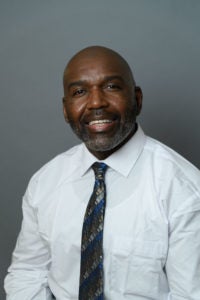 His internship works on improving the D.C. area-communities and helping to provide transitional and affordable housing. Baker serves in a community outreach role as part of his internship, personally visiting areas to talk with employers and business owners in order to better understand what kind of improvements can be made in their communities. Beyond that, he has learned how to use Excel and gained first-hand experience in customer service best practices.
Lawrence has also worked as a security guard and cook at FedEx Field, as a records clerk, and as a special police officer with a security services company. Lawrence is currently working on the launch of his own commercial window cleaning and power washing business. His ideal position is an administrative or customer support role, in any sector. 
For Lawrence, the Pivot program has been an opportunity to gain more employment experience in administrative settings and to strengthen his marketing knowledge and skills: "It's one of the best things that's ever happened to me," he said.
Click here to see Lawrence's resume, or view his profile on LinkedIn.