Deron Webb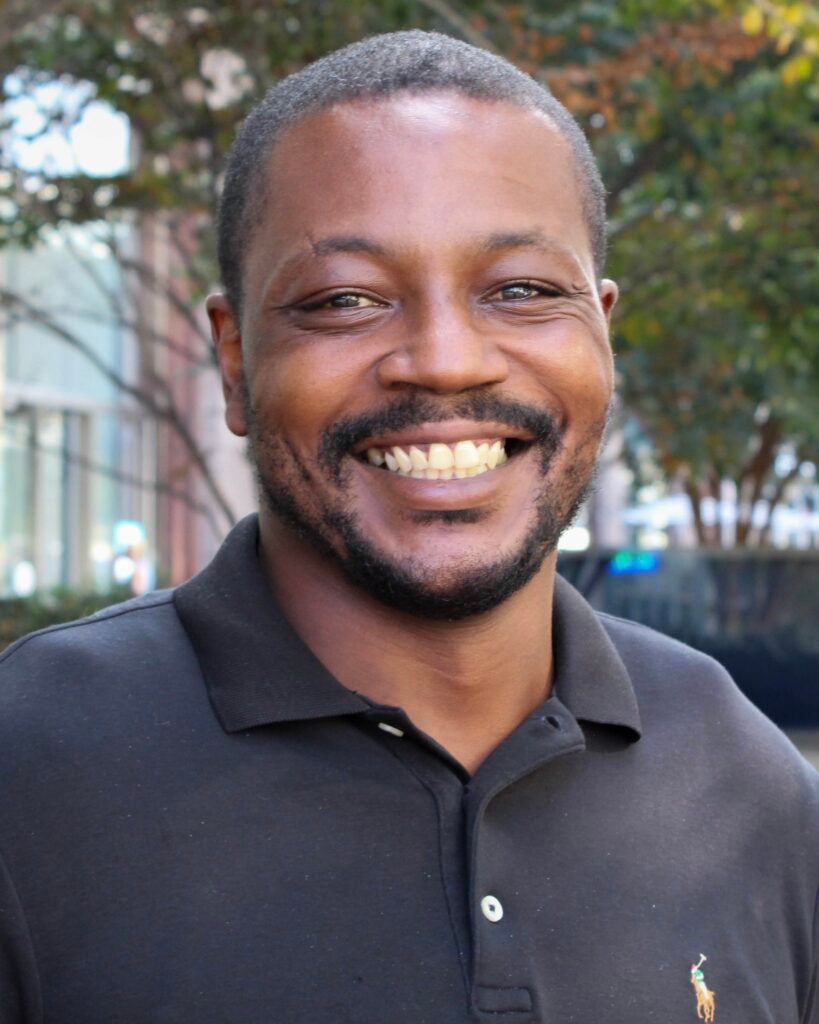 Tell me a little bit about yourself.
I'm a native Washingtonian, born and raised. When I was released, I started to do different things with the program Project Empowerment. I learned how to become a chef and I got my culinary certificates. I've been cooking for approximately 10 years now, and my grandma was actually a chef for 30 years at Catholic University. So that's where my love of cooking really came from. Cooking was my main career path. I'm just here now because I wanted to do something different. I found out about this program a few years ago, but at the time I was so caught up with other stuff and working two jobs that I decided not to get into the program. It wasn't until recently that one of my associates who graduated over the summer told me now would be a good time for me to apply to the program. And here I am.
What are your entrepreneurial goals, or do you have any business ideas in mind?
I do. My main business goal is to open my own food truck. I've already done the research and the homework about it. I've already made my menus and already made a logo. I really just need to move forward with getting a tax ID number and setting it up an LLC or corporation or whatever needs to be done.
What kind of food truck?
Omelets. When I worked at the Westin, I used to make these omelets every morning. They had the continental breakfast so they would let the guests come through the line, and there was always a long line for the omelets. When I really thought about it one day I was like you know what, I just thought a food truck that only sells omelets and some other breakfast foods on the side would be neat.
What do you hope to take away from this program that will help you succeed in this business endeavor?
The connections that I know we'll be able to make and the core study that we're having about business is going to help me better understand all the technical stuff of starting a successful business. Computer literacy is also something that I'm sure I'll get a lot of help with here. When I applied to the program, they told me they would help guide me in the right direction of the things I need to do.