Donald Hines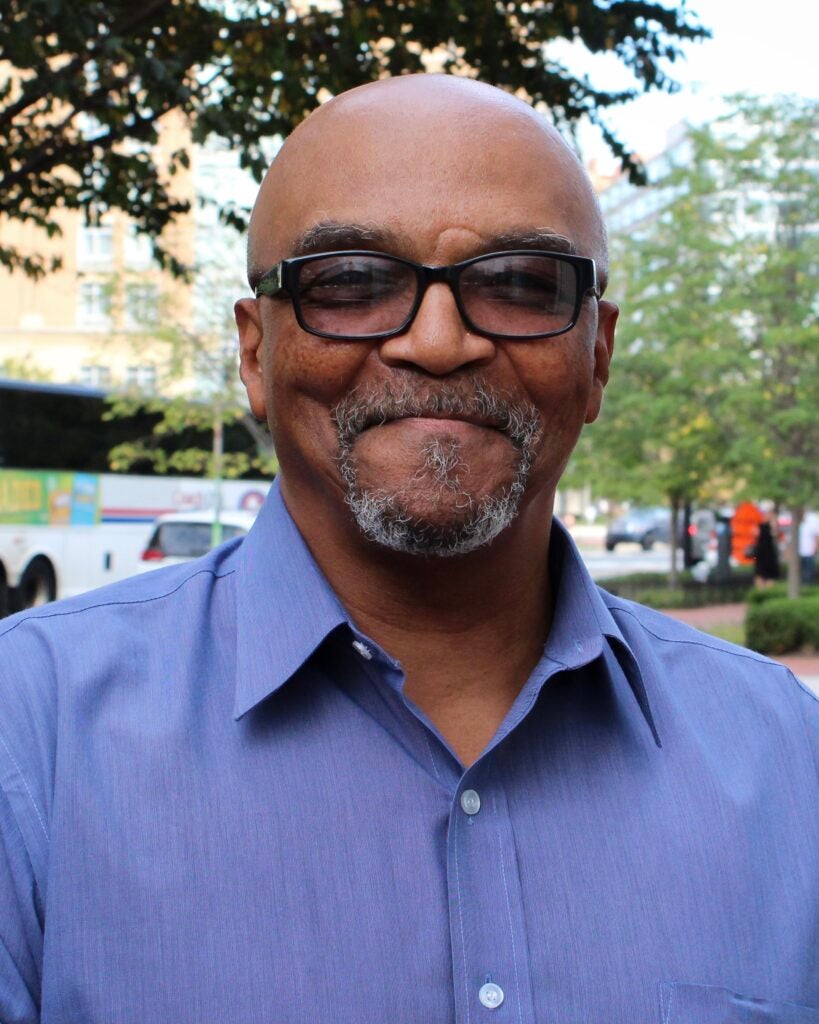 Tell me a little bit about yourself.
I'm 67 years old, born and raised here in Washington, D.C. In my free time, I crochet. I have a motorcycle. A friend of mine has a little league football team, so I've been chipping in to help him out and get the guys together.
What drew you to the Pivot Program?
I'm hoping to find out what motivates me. I'm hoping to brush up on all the things that I have forgotten over the years not being involved in school and possibly, even at my age, find a career. At this age, everything is sort of age-sensitive, so I'm trying to find a career where I can use my abilities from the neck up, instead of neck down.
How has your experience been thus far?
Everything has been great. Everybody is so keyed up with trying to help you better yourself and move forward, no matter what age you are. It seems to be a great program, so I'm looking forward to finishing.