Joe Houston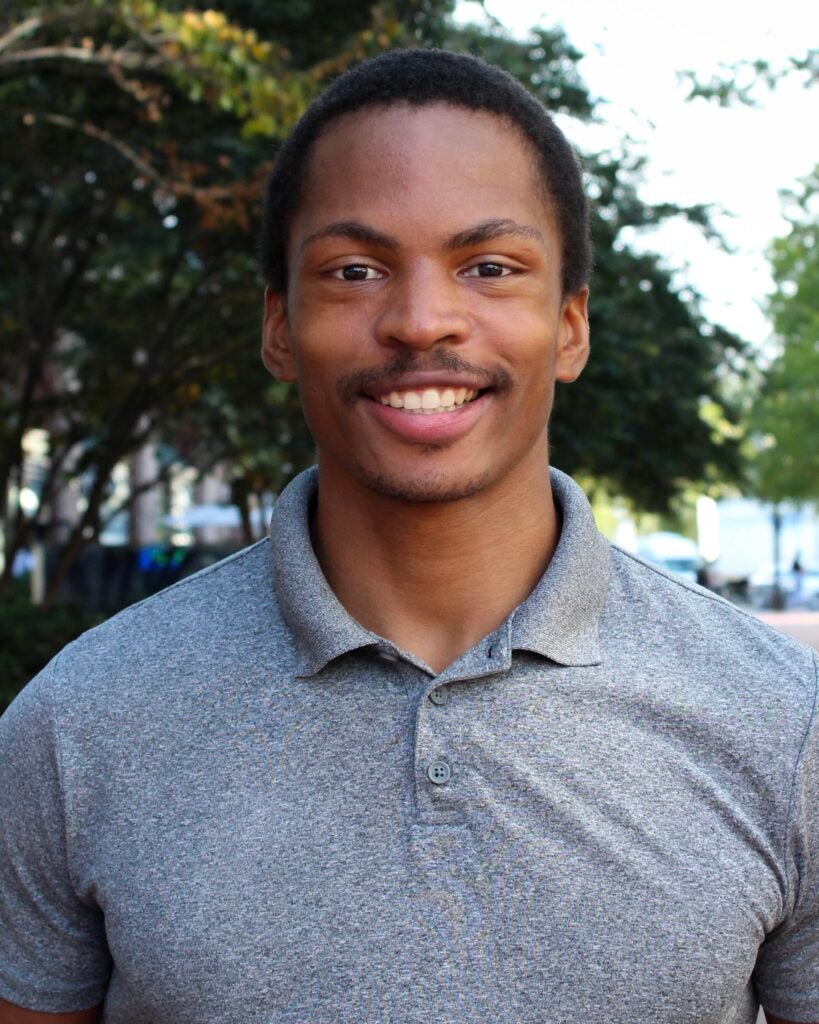 Tell me a little bit about yourself.
I came home when I was 21. I was in a halfway house, and I still didn't know what I wanted to do. I started off just trying to get a job, and got a job working at a big bus tour company as a sales agent. It was my first ever job. I was there for a while and became one of the top sales agents. And then from that, I wanted to do more. I began working in the Prince George's County transit department. I loved the knowledge and experience I got from that job, but I resigned because it wasn't my passion. One of my biggest hobbies is I'm a certified trainer, so after I resigned I started training clients. My mother died from underlying health issues, and being a D.C. native, I understand how people of color suffer from health disparities. I wanted to make a bigger impact in my community, so I incorporated an LLC, and I started a 501(c)(3) nonprofit and started building my brand up. It started off with training, but it got bigger than just training for me. We help people get certified. We go into hard-hit communities in Washington, D.C. and do free workout classes. I started getting a lot more followers on social media and receiving donations. I got government contracts and various partnerships. I was featured in Men's Health magazine. My life is still a journey right now. I'm still learning what I want to do and how to make my business successful. I don't look at WEFITDC as a job; I look at it as giving back to my community and helping to empower people to make an impact.
Other than fitness, what are your other hobbies?
I'm an actor as well. I've acted in a few movies recently for HBO Max and Netflix. One is called "The White House Plumbers," an upcoming political drama about the Watergate scandal.
What do you hope to gain from the Pivot Program?
I have an entrepreneurial mindset, but I don't understand the science behind business. I want to sharpen my leadership and presentation skills. I want to gain connections. I look at myself as a great white shark, you know, so I'm hungry. At the end of the day, I'm always open for knowledge.