Lenard Daye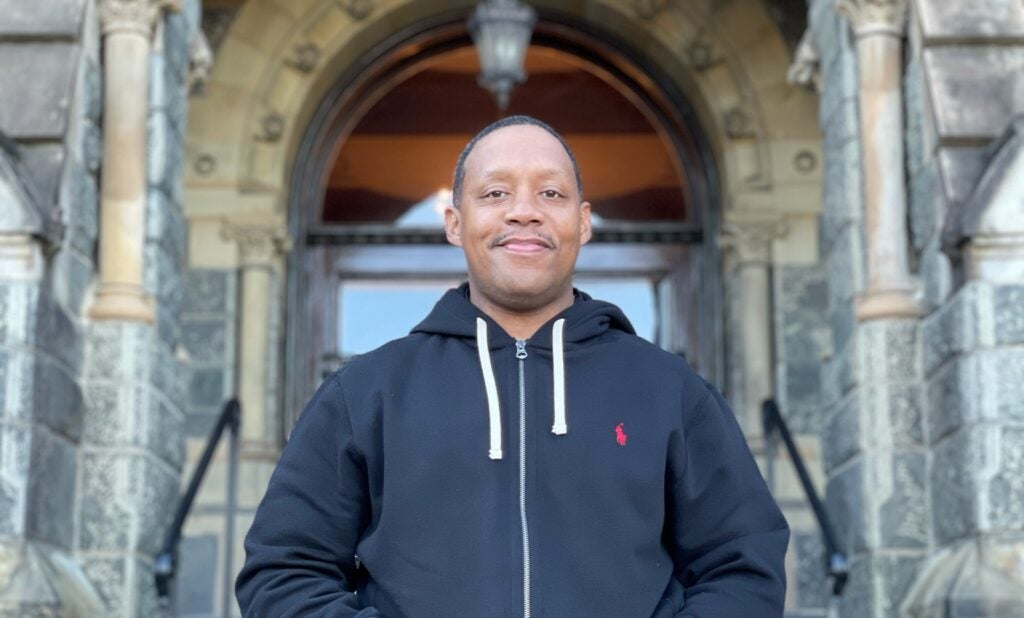 After participating in Georgetown's Prison Scholars Program at the DC Jail, Lenard joined the Pivot Program to gain new skills in business and entrepreneurship. Lenard hopes to one day launch a nonprofit geared towards at-risk youth.
Lenard previously founded Nu-Daye, a group dedicated to giving juveniles charged as adults paid attorneys to represent them in legal matters. Motivated by his own circumstances and experiences, Lenard created Nu-Daye to give juveniles a sense of hope knowing they have good legal representation on their side.
After completing the Pivot Program, Lenard began a job as a youth counselor.
Family is most important to Lenard. Lenard is married with one biological daughter and two step children. Lenard also considers himself to be a grandmaster at Scrabble.