Maya Moore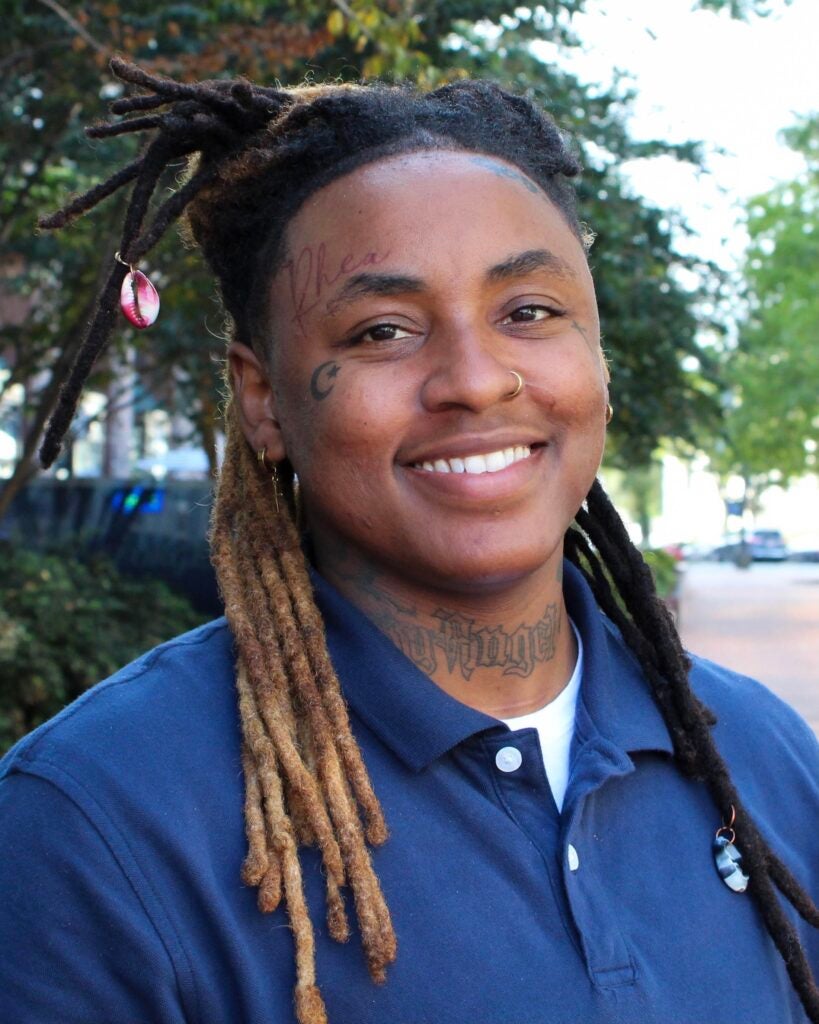 Tell me a little bit about yourself.
I didn't change what led to my incarceration until my last year of incarceration when I enrolled in RDAP, a residential drug abuse program. RDAP is where I learned why I behaved the way I behaved, why I thought the way I thought, what my belief systems were. It taught me more about myself in that one year than I knew about myself my whole life at the age of 30. So I came home a different person, driven, motivated, focused, doing things that I've never done before. To know my story is to understand why where I am today is so special. Now I'm here at Georgetown, everything happening in my life is positive. I'm just blessed and grateful.
What do you like to do in your free time?
My free time is dedicated to my passion, and my passion is music. I'm a different type of musician. You wouldn't think the music that I make would come from someone that looks like me. When you think of me, you think of hip hop or rap. I had a producer tell me the other day, "When I heard your song, I thought you were white." Crazy, right? There's nobody in this area that's producing music like me, from my ethnicity. And it makes me happy because I'm creating a lane of my own. I also own a record label. It's called WILDCHILD RECORDS, and I got it registered as soon as I came home. So that's something I'm also building.
What drew you to the Pivot Program?
I'm here because of Michelle Marshall, or Nana is what we call her. She was in Cohort 3. She's really been a role model for me. When she told me about this program at Georgetown, and then I saw entrepreneurship, I was like this is heaven-sent for me. To run my business I need certain tools, I need to know how to do it, and this program will give that to me. This is the next step in my career.
What do you hope to take away from this program?
Everything that Georgetown has to teach me. I'm a fast learner so I'm going to soak it up like a sponge.