Muhammad Al-Mahdi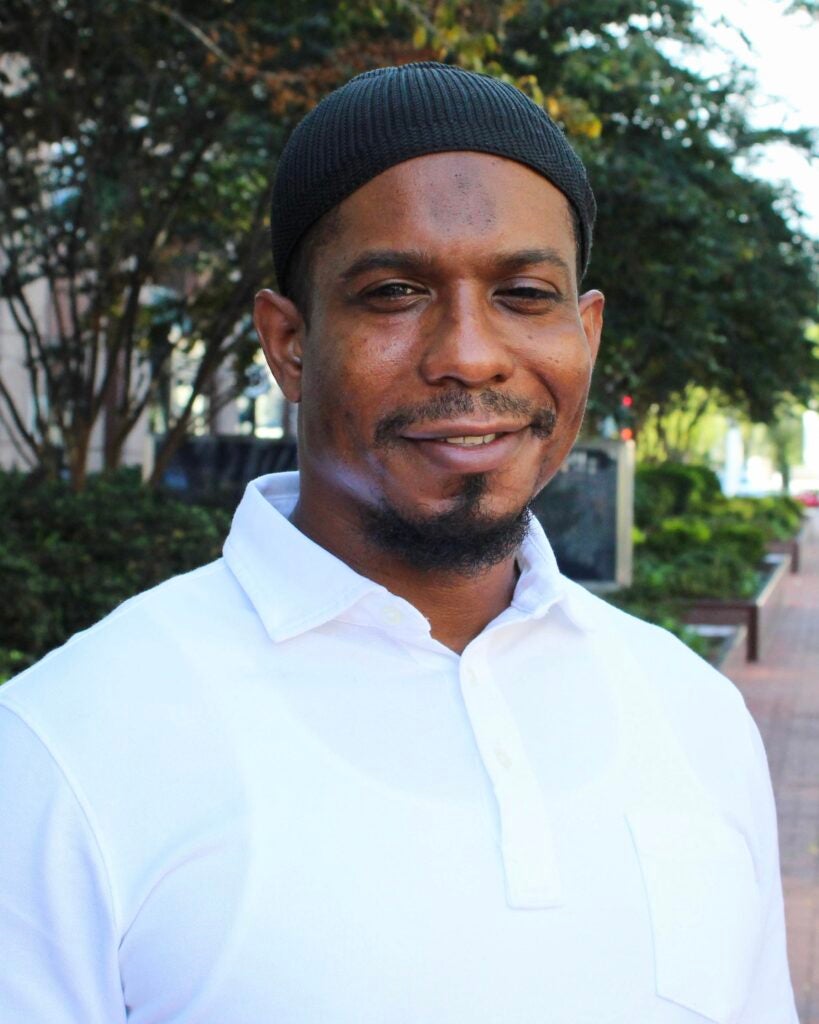 Tell me a bit about yourself.
I was released from incarceration last year, and since then it's been a really amazing experience. I have a completely different attitude about everything. During COVID, I've been so positive, and everybody else is negative. It's also been a huge learning curve for me. When I went to prison, there was no Facebook, no Twitter, no LinkedIn, no Amazon. I think eBay might have been around, but it was quite primitive. When I came home I hadn't used a smartphone because they didn't exist before. But I'm having so much fun learning about it all.
Why did you apply to the Pivot Program?
Actually when I first came home one of my friends told me about Pivot, but I wasn't really interested in it. But then I ran into a couple of my buddies that have been in the program, and they just talked about the program all the time. So that's really what drew me to the program, like the experiences my friends shared and the positive ways that they talked about it.
What do you hope to take away from the Pivot Program?
I'm looking forward to meeting new people. I'm developing a whole new group of acquaintances and friends that can help me reach my goals. This is also a huge networking opportunity for me, and I definitely want to take advantage of that.