Mustafah Muhammad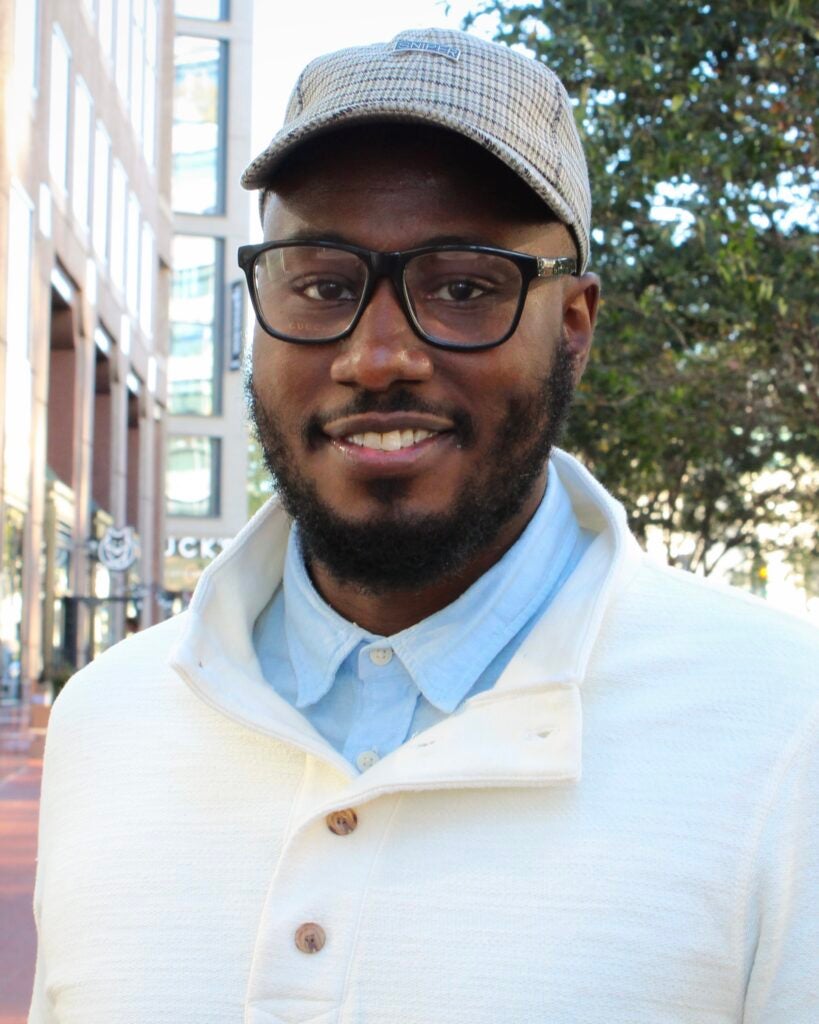 Tell me a little bit about yourself.
I was born and raised in between Washington, D.C. and Senegal. I worked at the law library while I was away, and being a law librarian gave me access to more information than other people had. When Congress tweaked the criteria for compassionate release during COVID-19, I was one of the first people to know what was going on. I started working on my case right away, and in February of this year, my case was overturned on compassionate release. When I was released, I almost fainted because I didn't think it was real.
What do you like to do in your free time?
In my free time, I coach my 14-year-old daughter (she's on her middle school basketball team.) I try to run about six miles a week and read newspapers. I love The Economist and The Wall Street Journal. My mother is in her 70s, so I take care of my mother and a couple of the older homeowners in my neighborhood. I try to help mow lawns, take out trash or move heavy things for them.
What drew you to the Pivot Program?
I've always found the Pivot Program intriguing. I've read a lot about it, and a couple close friends of mine completed it. There's a lot of business know-how and business savvy that you don't get just working in an industry. I really want to buckle down and understand what's required to run a business, understand what's required of you to be successful in business, and pinpoint the things that you need to do for your business to thrive. Georgetown has really great resources, and I feel like I can gain all those tools here.