Pivot Fellows Present Venture Pitches
Posted in News
The Pivot Program's third annual Pitch Competition was held virtually on Friday, June 25. This event is the culmination of the business and entrepreneurship program, giving Pivot Fellows the opportunity to pitch their business venture ideas to a panel of judges. This year, six unique business pitches were presented and a total of $10,000 in prize money was awarded to the Fellows.
Awards:
2021 Pivot Pitch Competition Winner: LaTasha Moore & Victoria Hunt – $3,000
First Runner-Up: Pascal Laporte – $2,500
Second Runner-Up: Kaamilya Finley – $1,500
Honorable Mentions: Charles Hopkins, Ernest Bokyin III, and Tai'Anthony Carter – $1,000
Pivot Partner of the Year: LINK Strategic Partners
Here are the business pitches from this year's Pivot Fellows:
Forgotten Voices, Charles Hopkins
Forgotten Voices is a multimedia platform that would host the stories of incarcerated and formerly incarcerated individuals. The online platform would include videos and podcasts to share the stories of these people who are often overlooked and shine a light on the experiences of those in the American prison system.
"There are 2.1 million people incarcerated who have stories that need to be told." – Charles Hopkins
SURFACE, Ernest Boykin III
SURFACE, an acronym for "Supporting Underserved Remarkable Families Achieve Cooperative Economics," is a business model that makes it easier for donors to help the families of incarcerated individuals. Videos of incarcerated individuals' stories would be posted on the online platform, accessible both on computers and mobile devices. SURFACE is supported by numerous local churches with congregations directly affected by the prison justice system.
"SURFACE will serve as the intermediate between the donor and the family." – Ernest Bokyin III
Fresh Start, Kaamilya Finley
Fresh Start is an online platform providing information and services to returning citizens. This business venture is a solution to the lack of communication between reentry services and would host access to these services all on one website. Fresh Start is a completed online prototype, only requiring advertising and networking to launch.
"Communication and transparency are key to making this work." – Kaamilya Finley
Next Endeavour Diversity Staffing, LaTasha Moore and Victoria Hunt
Next Endeavour Diversity Staffing is a business venture focusing on diversifying the workplace, particularly on the employment of returning citizens. Inclusive companies are 120% more likely to achieve their goals. Biases, practices, and protocols make it difficult for returning citizens to find employment. This business model would partner with companies seeking to employ returning citizens and connect them with returning citizens in the Next Endeavour Diversity Staffing employer base.
"A diverse workforce and inclusive employee culture are core business strengths." – Victoria Hunt
Tenpen, Pascal Laporte
Tenpen is a business helping entrepreneurs impacted by the justice system earn a legitimate income. Because returning citizens often face difficulty with employment, self-employment becomes a viable solution. Tenpen connects these entrepreneurs with customers. The Beta website recently launched, and Pascal expects the company to generate over $100,000 in the first year.
"Currently, over 70 million justice-impacted Americans that need to rejoin the workforce and contribute to the economy have to overcome a mountain of obstacles in order to do so." – Pascal Laporte
Equipt'd, Tai'Anthony Carter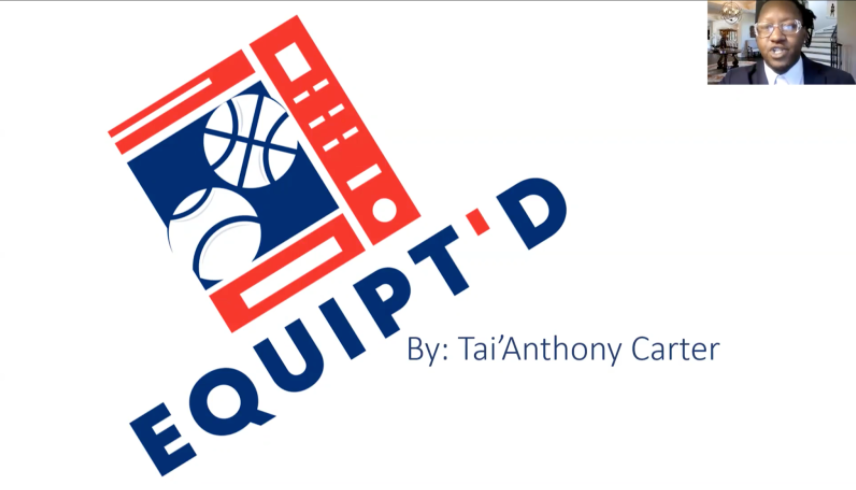 Equipt'd is a boutique vending machine service that would sell sports equipment. These machines would be located in parks and near sports facilities, containing equipment catering to the sports commonly played near that location. If people are missing any of the equipment needed to play a sport, they would be able to purchase their equipment at the nearest Equipt'd machine.
"Equipt'd actually came to me because I found myself at a basketball court with friends and didn't have a ball to play." – Tai'Anthony Carter
Congratulations to the Pivot Fellows for presenting six wonderful business pitches, and a special thanks to this year's internship hosts, program supporters, and Pitch Competition judges for their partnership and support.