Anthony Dickey: From Prison Scholar to Pivot Fellow
Posted in News
When the Georgetown Prisons Scholars Program began at the D.C. Jail in 2018, Anthony Dickey was one of the first students to sign up.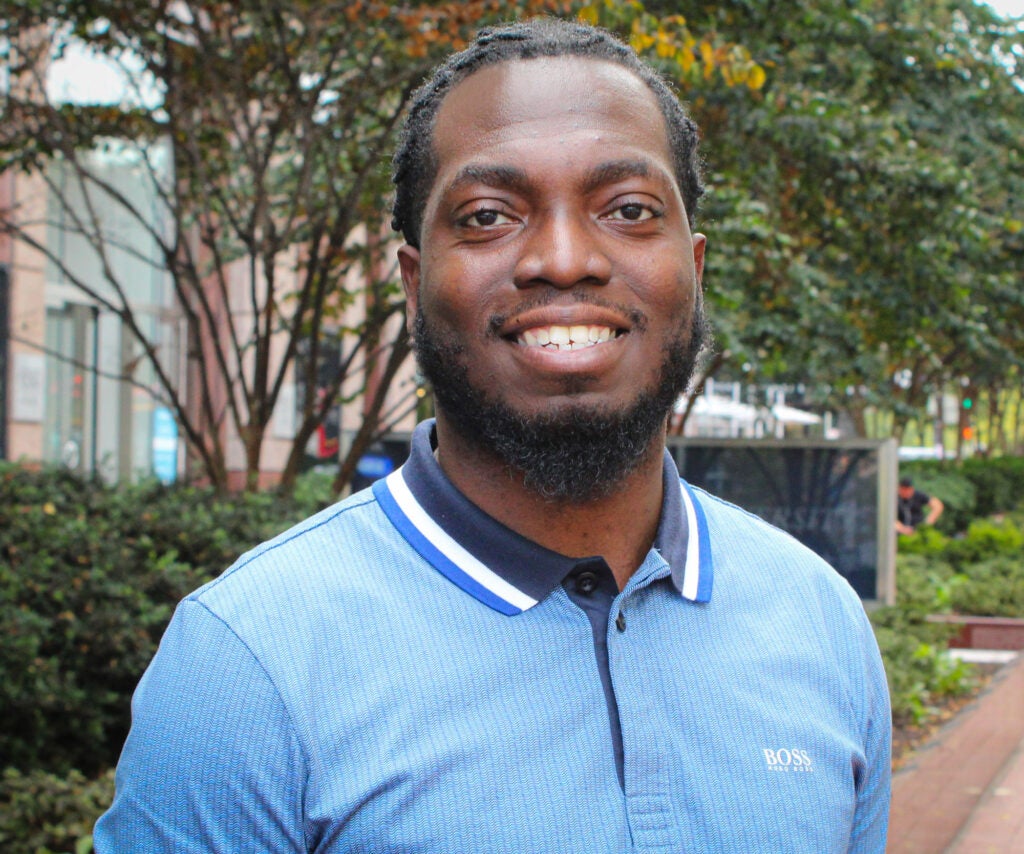 Through the Prisons Scholars Program, Dickey was able to take courses in a variety of liberal arts topics through the Georgetown College of Arts & Sciences.
"They had informed people throughout the jail that they were getting ready to start holding some college courses. I signed up, I wrote a few essays, did a little bit of homework, tested, and then I got accepted," Dickey said. "From there on, I got a chance to take comparative politics, theology, grammar, and English."
Dickey describes his experience in the Prisons Scholars Program as "life changing."
"When I first signed up, I didn't understand the significance of it. But during my time there taking those classes, the experience was so powerful and opened my mind up to a different perspective on life," Dickey said. "What I had gained from it was access to knowledge, to different things that I had not begun to even think about as a young man. We went really in depth about Jesuit values, slavery, paying reparations, prison, and politics. It helped bring into perspective a lot of things that I had been dealing with in my own individual life."
After coming home, Dickey knew he wanted to continue his time as a Hoya through the Georgetown Pivot Program.
"I have always thought that I was capable," Dickey said. "I have never thought that I was incapable of doing anything. But I do believe that you need certain tools to utilize certain opportunities and create a space that is more conducive for you to thrive in."
Pivot's curriculum is a blend of liberal arts, business, and entrepreneurship education, with an additional emphasis on job-readiness training.
"Pivot has given me the tools to celebrate the best version of myself," Dickey said. Through Pivot I have learned professionalism, entrepreneurship, and the key components to go out there in society and be successful," Dickey said.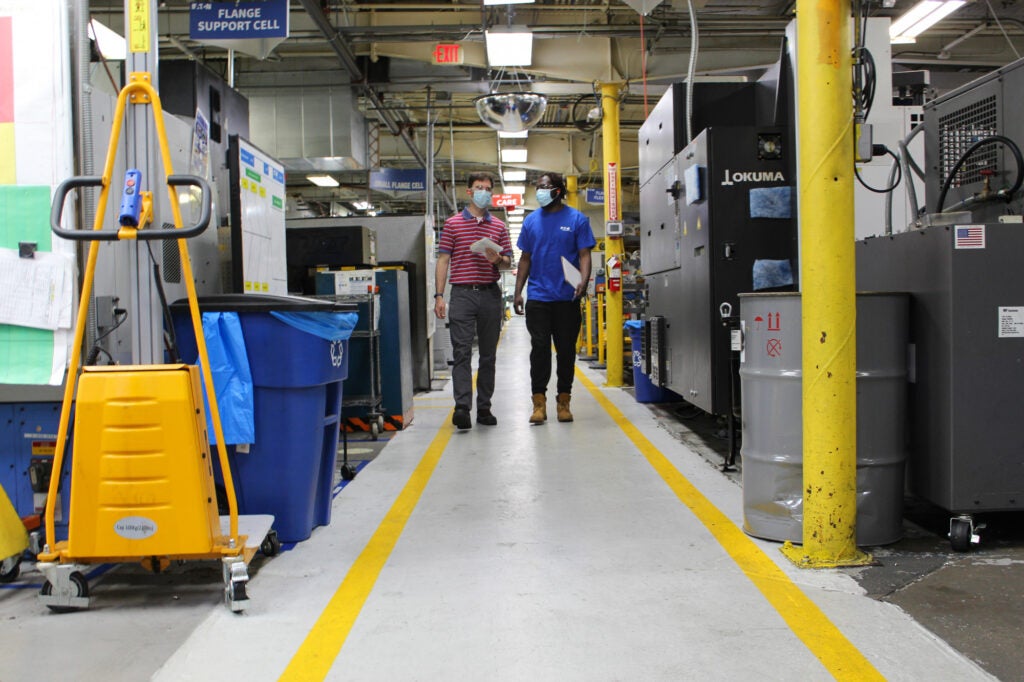 Through Pivot, Dickey landed an internship with Eaton Corporation, a multinational power management company.
"From being incarcerated to coming home and going to Georgetown, and then going into an internship and showing that I can actually do the same things that these people are doing," Dickey said. "I think I have been very resilient and persistent and consistent with achieving my goals."
At Eaton, Dickey has assisted with continuous improvement and operational excellence on the manufacturing floor, as well as ensuring compliance with federal guidelines and regulations for environmental health and safety.
"I put my work boots and my PPE gear on and do a walkthrough overseeing what each person is doing and find ways to make the environment a better place so it's less strenuous on the worker and so they can manufacture at the optimum level," Dickey said.
Balancing his internship, Pivot, and being a father to his 3-year-old daughter has been challenging but fulfilling.
"It is a blessing, but it is hard." Dickey said. "What honestly drives me is knowing that there is something else on the other side of not giving up. I have watched people give up when they were just so close to breaking through or doing what it was they wanted to do. And I know that consistency is really how you make progress."
Dickey says he is most proud of how he has demonstrated resilience in the face of adversity.
"I believe I can get anything out of life that I want and what I don't have I can go get. Knowing that is really motivating. Because at one point in time, nobody believed that I could," Dickey said. "I had all the reasons to give up, all the signs to just stop, and everything showing me that I should just quit – but I didn't."
Never count yourself out, Dickey said.
"I've actually had a chance to change the trajectory of my life and I think that it first starts with faith, believing not just in a higher being but believing in yourself too," Dickey said. "Once you start to believe in yourself, others will believe in you. And it is just someone saying you can do it that will make you do things that you never even knew you could do."