Clothing Partnership Outfits Pivot Fellows in Style
Posted in News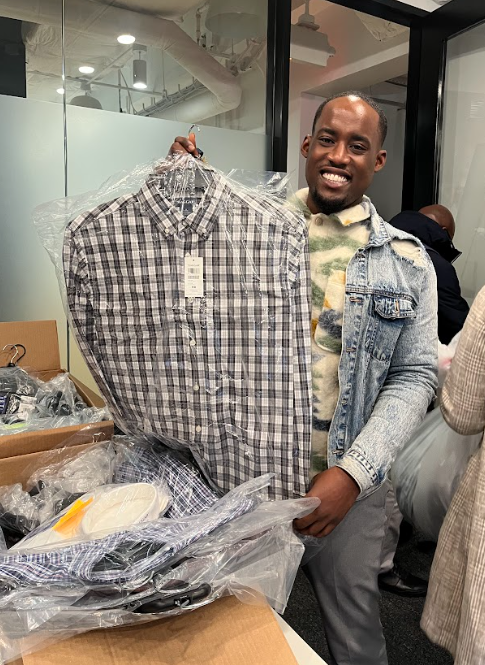 The Pivot Program's fifth cohort started internships in style thanks to a generous clothing donation made by our partners at the American Apparel & Footwear Association. Business attire from the AAFA's brands Tribal, Haggar, and Randa was given to Pivot Fellows and their counterparts in the MORCA-Georgetown Paralegal Program to help their smooth transition into the professional workforce.
"What became abundantly clear was that many of these Fellows were starting from nothing as they rebuild their closets and their careers. With their needs and style preferences in mind, we selected our best-selling Haggar suits, pants, and shirts for each person," said Charlotte Elliott, Senior Design Director at Haggar Clothing Co.
Between suits, blazers, slacks, shirts, sweaters, and accessories, the AAFA's donation provided Fellows with the attire they needed to start their internships this spring. The partnership exemplifies the myriad ways companies can support returning citizens in their reentry beyond second chance hiring practices.
"The Georgetown Pivot Program provides formerly incarcerated individuals with leadership and professional development through business and entrepreneurship. A significant barrier to program participants is an unmet need for professional attire as they complete their internships and start their new jobs," said David Katz, Executive Vice President and Chief Marketing Officer at Randa Apparel & Accessories.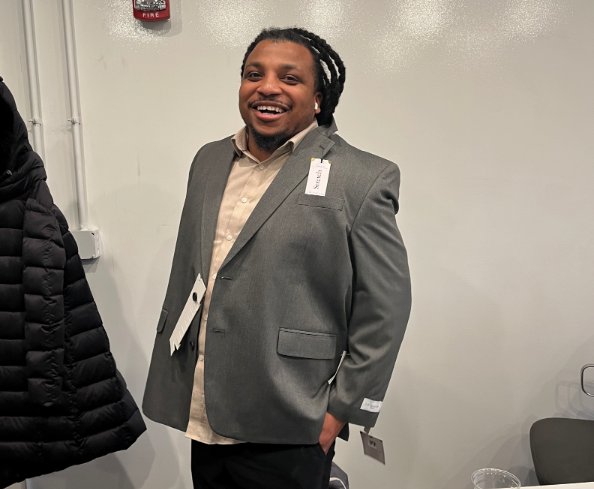 Starting from scratch to build a professional wardrobe is one of the many overlooked barriers returning citizens face in the process of reentry. With the help of organizations like the AAFA, the Pivot Program is dedicated to comprehensively providing for its Fellows in and out of the classroom.
"I felt really thankful when I received the clothing donation. It gave me an extra boost of confidence knowing that I would go into my internship with the proper business attire. This whole process would have been so much more difficult and stressful without their help," said Pivot Fellow Markese Lewis.