David Schultz: The Power of Self-Advocacy
Posted in News
David Schultz's career since graduating from the Pivot Program has brought him right back to the Pivot classroom – where he is guiding and inspiring the next cohort of professionals and entrepreneurs.
Schultz graduated from Pivot in June 2021, and in September he joined the nonprofit Negotiation Works as their Program and Communications Coordinator.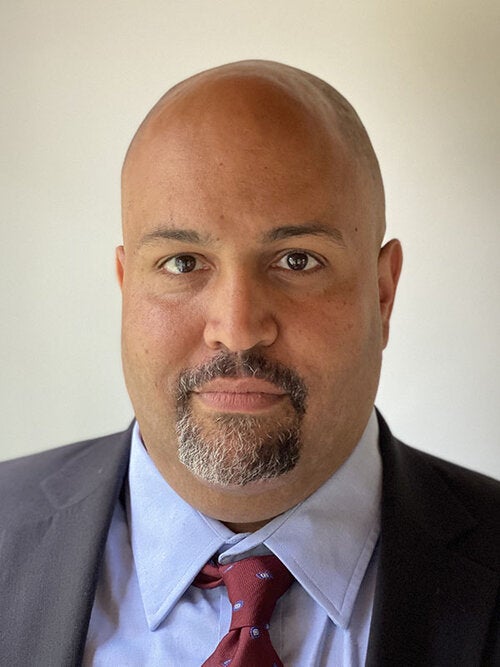 "I'd worked in healthcare administration prior to my incarceration, and so this nonprofit sector was completely new to me," Schultz says.
Negotiation Works teaches self-advocacy skills to groups in marginalized communities and those who have been through traumatic experiences like incarceration, domestic violence, and homelessness. Schultz says the organization's training curriculum helps participants negotiate in all aspects of their lives, from employment to housing to personal relationships.
"You really need to be able to be your own voice and stand up for yourself," Schultz says. "I know firsthand how important it is to be your own advocate."
Before landing his job at Negotiation Works, Schultz saw the organization in action while still a Pivot Fellow. Each year, Negotiation Works brings its training to the Pivot classroom to teach Fellows about navigating difficult situations and conflict.
"I took the curriculum of Negotiation Works at Pivot, so to be able to work with them and get a job with them afterward has been amazing," Schultz says.
As Program and Communications Coordinator, Schultz does the behind-the-scenes work to ensure their classes run smoothly, manages the organization's social media and communications, and leads their community engagement efforts — including spearheading the Pivot Program class he once took.
"Our work focuses in part on working with returning citizens, so having David's insights and experiences to draw on is helpful every single day in everything we do," says Melissa Reinberg, the founder and executive director of Negotiation Works. "He really has become a resource for others in the community because he is familiar with so many different organizations."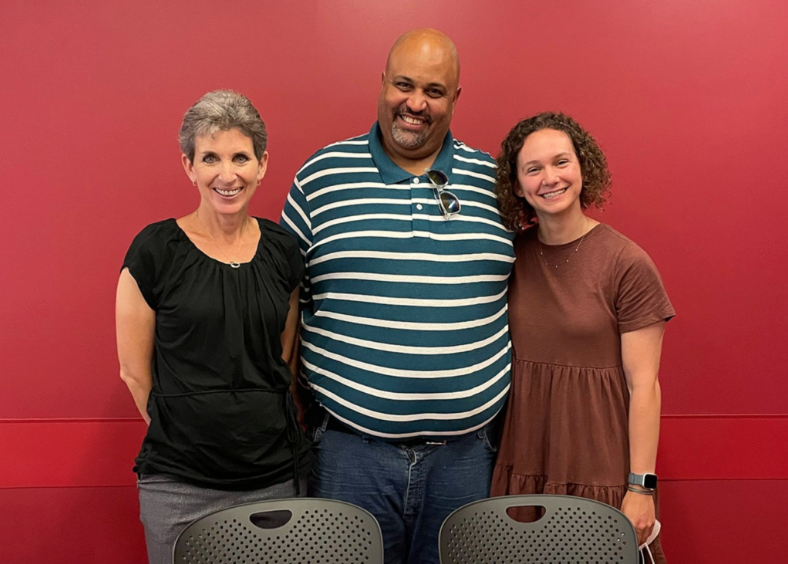 Schultz was Reinberg's first full-time hire as Negotiation Works expanded its team. She says she hired Schultz because he was already familiar with Negotiation Works as a participant, and she knew his drive would help grow the organization. She hopes other organizations will similarly see the value in hiring returning citizens and will support their professional growth.
"It's really important to understand where a potential employee is coming from and where they want to grow," Reinberg says. "Through employment, you can help them make that happen."
By teaching others about self-advocacy through Negotiation Works' events and community engagement, Schultz has a chance to refine his own negotiation strategies.
"One of the things we teach is BATNA, which is your 'best alternative to a negotiated agreement,'" Schultz says. "It has really taught me how to look at what my different options would be if a negotiation doesn't work, which I've never really looked at before."
Through the Pivot network and his continued work in the reentry community, Schultz has been able to lean on fellow Pivot graduates in the nonprofit space, including Pivot Assistant Director LaTasha Moore and fellow alumnus Charles Hopkins.