Deron Webb: Cooking Up Change
Posted in News
Near the end of his internship with Penn Social, a bar and event venue in downtown
Washington, D.C., Deron Webb walked through the doors of the newly renovated space.
Except for a few minor details, the upstairs area, remodeled to be a cozy coffee shop and
live music space called Little Penn, was opening the next day.
"It looks a lot different in here than it did when I started," Webb said. "Things have
changed a lot."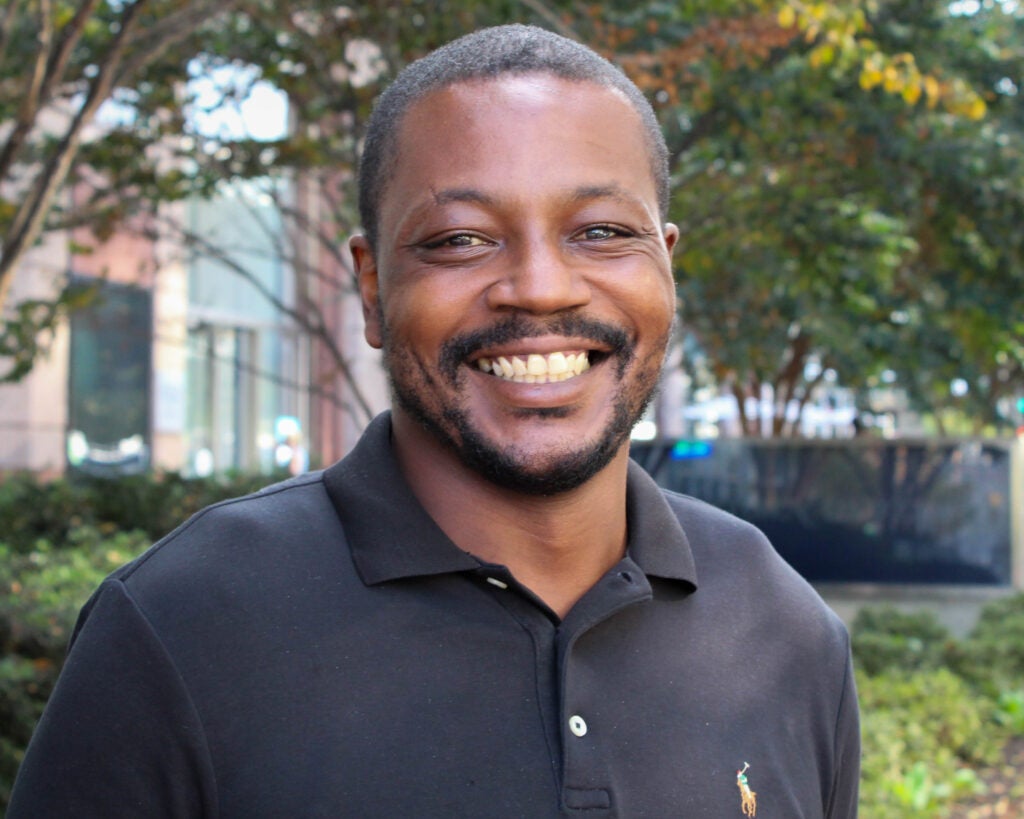 Just as his workplace had transformed over the previous few months, so had other areas of his life.
"I have Pivot to thank for a lot of this," Webb said. "They have helped me realize what I can accomplish."
Webb applied to the Pivot Program in July 2021 after years of considering sending in an application. He was busy working two jobs and was hesitant to jump on board, fearing that the program might fall short of its promises.
"I didn't join Pivot at first because I didn't know if it would actually work. There are so
many programs out there that give you false hope," he recalled. "But one of my
associates graduated from Pivot last year and has been successful, so I thought it was worth the try."
Finally turning in an application has changed his life and help him put plans in motion
for his future. When he first joined the program in October, Deron proudly shared his
business idea for a breakfast food truck inspired by the recipes of his grandmother, who
worked as a chef for over 30 years at Catholic University. Nine months later, he pitched
a full business plan to judges at the program's annual Pitch Competition.
"I came into the program with this idea I was passionate about, but I didn't really know
how to start the business," Webb said. "One of the things I hoped to gain from Pivot was
the entrepreneurial knowledge to open the food truck."
With the program's focus on entrepreneurship and classes with Academic Director
Alyssa Lovegrove, Webb learned how to think like a business owner, from the big ideas
down to the detailed financials.
"Our classes in Pivot have taught us the business mentality, computer literacy, and how
to tell our personal stories," he said.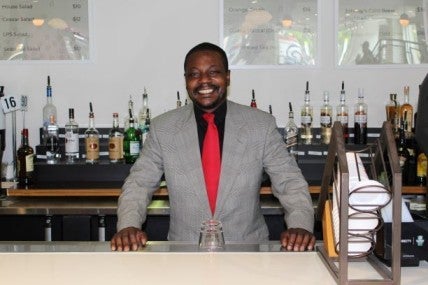 His internship with Penn Social was the perfect place to gain hands-on experience in the restaurant industry with successful entrepreneur and owner Geoff Dawson. As the business shifted to introduce the new coffee shop concept, Webb played an important managerial role in the process.
"Deron's great, his hard work is largely to thank for all of this getting finished on time,"
Dawson said of the transition. Dawson is a longtime supporter of the Pivot Program, and was named as Pivot's Partner of the Year at the Pitch Competition. After three months of working closely with Webb, Dawson offered him a full-time position on the Penn Social team.
"I've always seen Pivot as a gold standard for what returning citizen programs should
look like," Dawson said. "These Fellows are hard-working, intelligent people, and their past incarceration does not negate that. Deron is a great example."