Donald Hines: Catching Up and Going the Extra Mile
Posted in News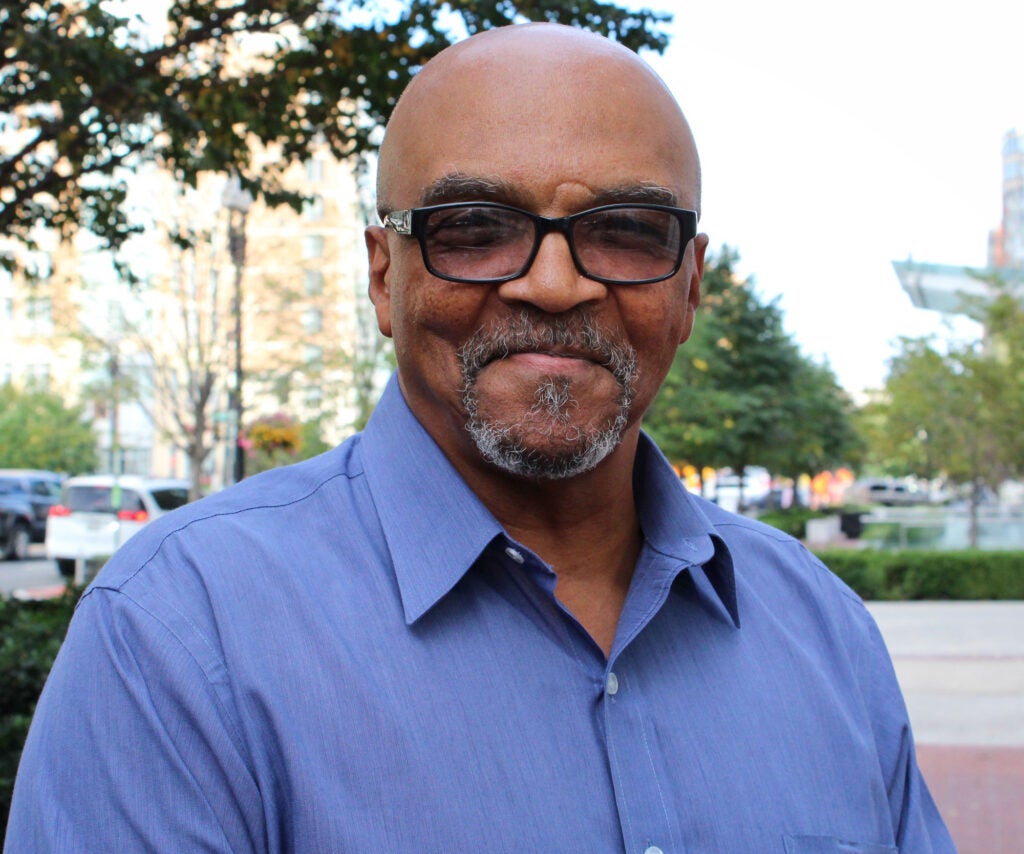 Donald Hines is paying it forward.
After graduating from the Pivot Program in June, Hines started working full time with Total Family Care Coalition, which supports D.C. youth with emotional disturbances. Hines interned with the organization through Pivot in the spring, and he found a way to channel his passion for uplifting others into his professional career.
"I'm learning what it was that I always wanted to do, I always wanted to be a certified peer recovery specialist," Hines says. "And I've got a chance to do that now. To finish what I started."
Just over a year ago, Donald Hines turned the page to a new chapter of his life after he was released from 17 years of incarceration. 
"I was homeless, I didn't have anywhere to go," said Hines, "And I was looking to put my life together."
Entering the Pivot Program at 68 years old, Hines needed to quickly catch up on technology that evolved rapidly without him before reentering the professional world.
"I didn't really even know how to turn on a computer, much less anything about apps and everything," Hines says. "The whole program was kind of set in that technology, and it gave me a big boost."
Fueled by drive and a true interest in technology, Hines set out to understand the copious amount of new programs and devices completely unknown to him with help from the Pivot Program. Now, he has mastered programs like Google Docs and Zoom, and he is much more confident in his skills.
"What the Pivot Program gave me was the initiative to take control," Hines says. "I always liked computers, but I was afraid because I didn't have the materials, I didn't have the know-how."
While getting up to speed on technology, Hines was also learning about entrepreneurship, business, and leadership through his Pivot classes. Based on his own experience reentering society, Hines drew up plans for his own reentry program, Life After Prison. Focused on individuals over 65 years old, Life After Prison would aid returning citizens who need additional technology support and provide more customized reentry paths for seniors.
"I want to teach them and give them the ability, the courage, the wherewithal to provide for themselves," Hines says. "Society wasn't invested in the very people who were causing them so many problems. I didn't want what happened to me to happen to anyone else."
Whether working with youth at Total Family Care Coalition or serving seniors through his own venture, Hines is dedicated to serving those with specialized needs.
In less than a year and a half, Hines has transformed his life with great tenacity and uses his story to uplift all around him. Reflecting on his journey with the Pivot Program and onwards with Total Family Care Coalition and Life After Prison, he beams with pride.
"I'm just glad that everything's moving along the way that I hoped it would," he says. "So far, everything is great."