Georgetown Pivot Program Celebrates 2022 Graduates
Posted in News
Amber Crowder took the stage and looked down the line of her fellow Pivot Program graduates seated in the front row. One by one, she acknowledged the unique qualities they brought to the program this year: their talents, their passions, their accomplishments – and their quirks.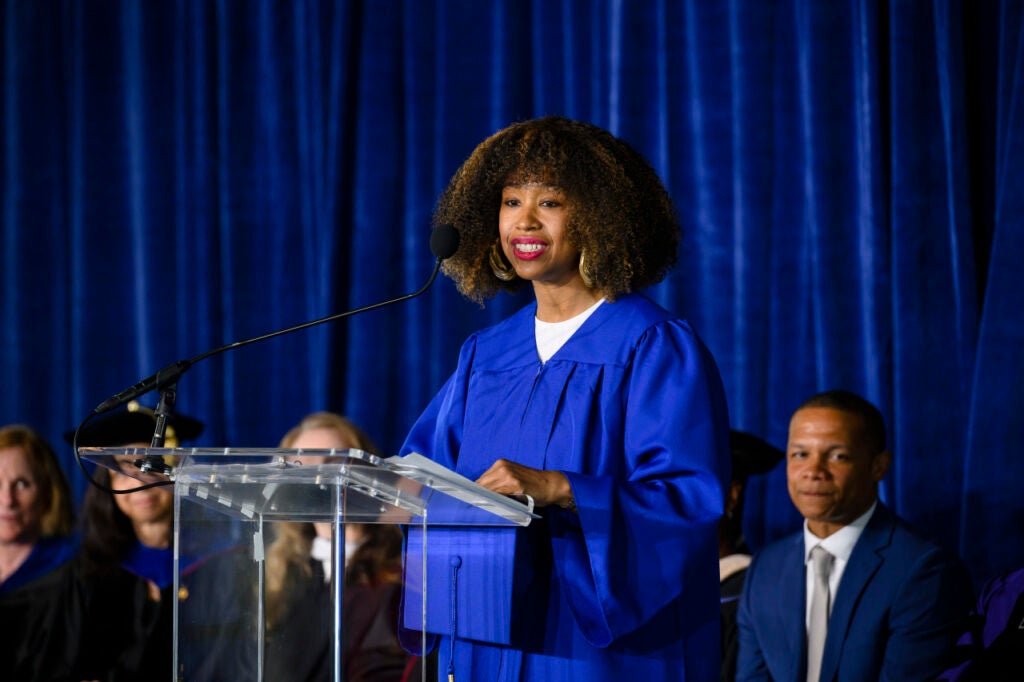 "I'm so proud to be a part of this cohort, and each one of you has just offered something so special," Crowder said.
Crowder was one of nine graduates of the Pivot Program's fourth cohort, who each received their certificates in business and entrepreneurship from the McDonough School of Business at a June 30 ceremony held at the Rafik B. Hariri building on Georgetown's Main Campus.
It was a momentous day for the graduates, who poured their energy into their classes and internships to develop business and leadership skills, learn the ins and outs of starting their own ventures, and build professional networks.
"This program is important for these graduates who blaze a new trail for themselves and their families. It marks an incredible milestone for them," remarked keynote speaker Jason White (MSB '99).
Each year, Pivot welcomes a new group of formerly incarcerated people – or returning citizens – to Georgetown for the intensive education and professional training program. After six months of full-time classes, the Pivot Fellows complete three-month internships with area companies and nonprofit organizations.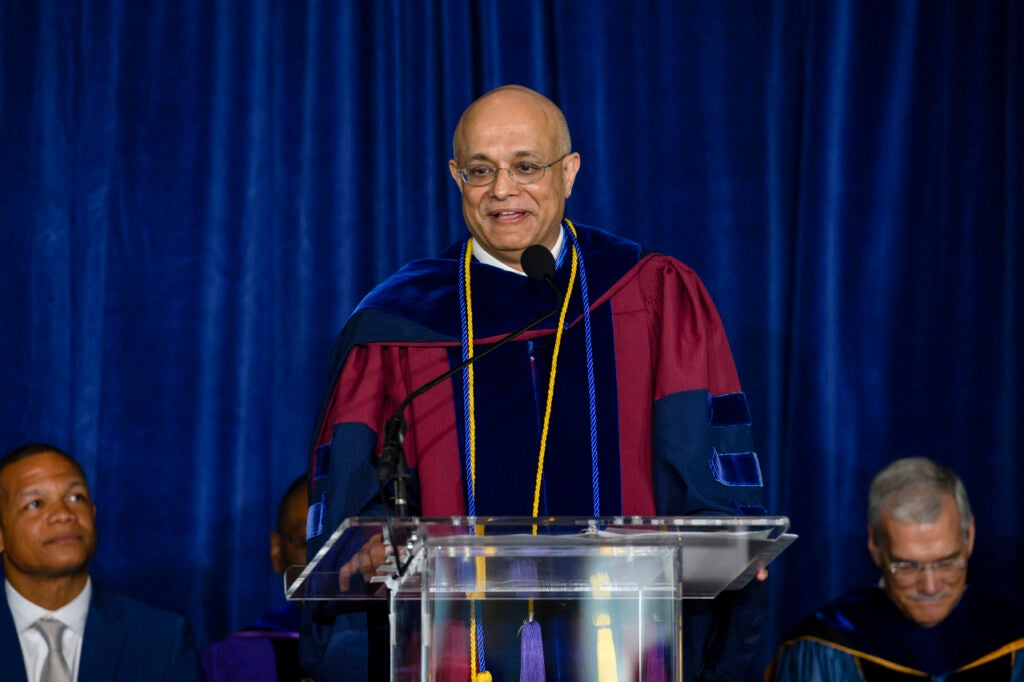 The program opens the door for the students to hone their skills and prepare themselves for their next steps as professionals and entrepreneurs. Now, the new graduates are part of an accomplished group of 50 alumni who have gone on to build their careers, startup ventures, and continue their education.
"Our 2022 graduates will join a distinguished community of alumni who have shown the world that no one's past should dictate their future and that our economy and communities will thrive when access to opportunity is extended to all," said McDonough School of Business Dean Paul Almeida.