Maya Moore: Mindset, Music, and the Power of Listening
Posted in News
"To know my story is to understand why where I am today is so special."
Today, Maya Moore finds herself in a Pivot Program classroom, taking classes on business, leadership, professional development, and entrepreneurship. It's a dramatic change in circumstances from where she was just one year ago. When Moore returned home after her incarceration, she made a promise to herself: She would never go back to prison.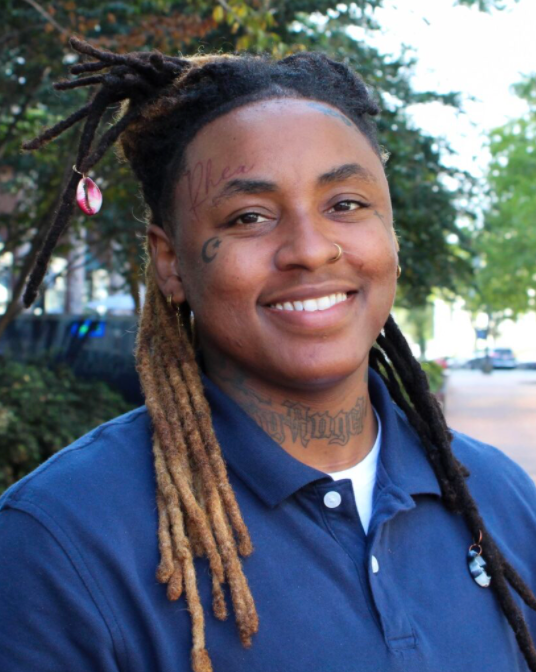 "I came back driven, motivated, focused, doing things that I've never done before," Moore says. "Now I'm here at Georgetown, everything happening in my life is positive. I'm just blessed and grateful."
Moore says her mindset began to change in the final year of her incarceration when she enrolled in a Residential Drug Abuse Program (RDAP) and had the space to self-reflect and grow.
"RDAP is where I learned why I behaved the way I behaved, why I thought the way I thought, what my belief systems were," she says. "It taught me more about myself in that one year than I knew about myself my whole life at the age of 30."
Now in the Pivot Program, Maya is learning skills that will help her continue to move forward as an individual and an entrepreneur. She is also learning more about how to channel her artistic passion into a career.
"Music is everything to me," Moore says. "When I sing, I feel heard."
Music has been a pillar of Moore's life since a very young age. At just 6 years old, she wrote and performed a song to honor her grandmother at her funeral.
"I just started beating my chest and singing that song I wrote for my grandma," she says. "Since then, music has always been a way for me to express myself and my feelings."
Growing up, Moore filled up dozens of notebooks with lyrics and music. It was an outlet for her creativity and self-expression at a time when she felt she didn't have many people to listen to her.
"To me, to listen means to be empathetic," she says. "I want to be that listener for people that I want them to be for me, that listener that I didn't have growing up. It makes people feel good."
Tracing her own music over time, Moore says the tone has changed with her, reflecting a positive shift in her life.
"Now, I'm not talking about negative or angry things because I am not negative and angry," Moore says. "I'm writing about what I'm dealing with now in my life, and at this moment, I'm dealing with positivity and love."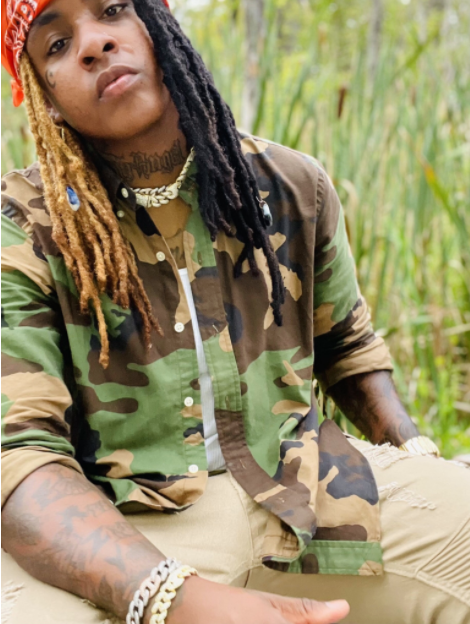 As a Pivot Fellow, Moore is learning from her peers, the faculty, and guest speakers about business and entrepreneurship. She believes her time in the program has already changed the way she approaches personal and professional relationships and development.
"I love these classes and I love listening to my professors," Moore says. "Every day, I take away as much as I can to improve my skills and learn more about who I am."
Moore recently registered WILDCHILD RECORDS, her own D.C.-based record label, to continue to produce and profit off of her music, which she describes as a unique mix of contemporary, hip hop, rock, and rap, unlike any other in the city.
"There's nobody in this area that's producing music like me, from my ethnicity," Moore says. "It makes me happy because I'm creating a lane of my own."