Pivot Alum Wins $10,000 at Bark Tank Pitch Competition
Posted in News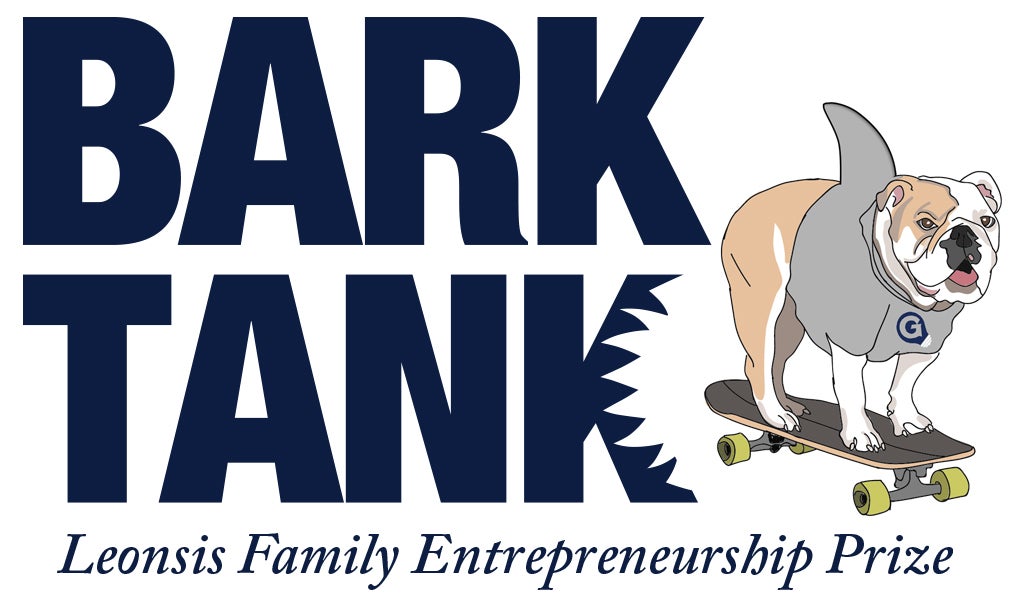 Georgetown Pivot Program alumna Izuo-Ere (Mimi) Digifa won $10,000 at Georgetown Entrepreneurship's Bark Tank Pitch Competition on Oct. 27.
Digifa was one of eight finalists competing for the Leonsis Family Entrepreneurship Prize, an annual award that honors and supports Georgetown students who have launched or are preparing to launch business ventures that will address problems in the world around them.
In front of a panel of ten judges, Digifa pitched her business venture Flolango, a line of eyeshadow palettes aimed at empowering people through positive messages and poetry included on the inner packaging.
"I was inspired to create Flolango by my love for poetry and makeup and also rendering positivity," Digifa said. "These poems/quotes are meant to empower the individuals who use the product. The poems serve as words of affirmation to increase the beauty and self-love our customers feel on the inside, as our richly saturated colors heighten each wearer's outer beauty."
Digifa developed the idea for her business venture during her time in the Pivot Program. Digifa placed second in Pivot's annual pitch competition in July and was awarded $2,000 in startup funding.
Participating in the Pivot Pitch Competition was good preparation for the Bark Tank Pitch Competition, Digifa said.
"The Pivot Program helped me, firstly, through the Pivot Pitch Competition," Digifa said. "I had never experienced presenting a pitch before, so that was a great preparation for me on what to expect during pitches."
Digifa was paired with two coaches that supported her through her preparation for the Bark Tank Pitch Competition. Digifa also added that Pivot academic director Alyssa Lovegrove also offered her a lot of advice.
"I would like to say a big thank you to the Georgetown family (Pivot, BarkTank, Georgetown Ventures, the business school and Georgetown as a whole)," Digifa said. "It has been a wonderful experience so far, with all the tremendous support and everything else. I could never say enough 'thank you's' to show my appreciation."
To watch the recording of the 2020 Bark Tank Pitch Competition, click here.