Pivot Alumni Spotlight: Lakina Edwards
Posted in News
"I was able to believe in my future again."
Since 2018, the Georgetown Pivot Program has given dozens of returning citizens a second chance for career success. For Lakina Edwards, a 2020 graduate of the program, the Pivot experience and network of staff and other determined Fellows propelled her into a career that has continued to blossom since her graduation.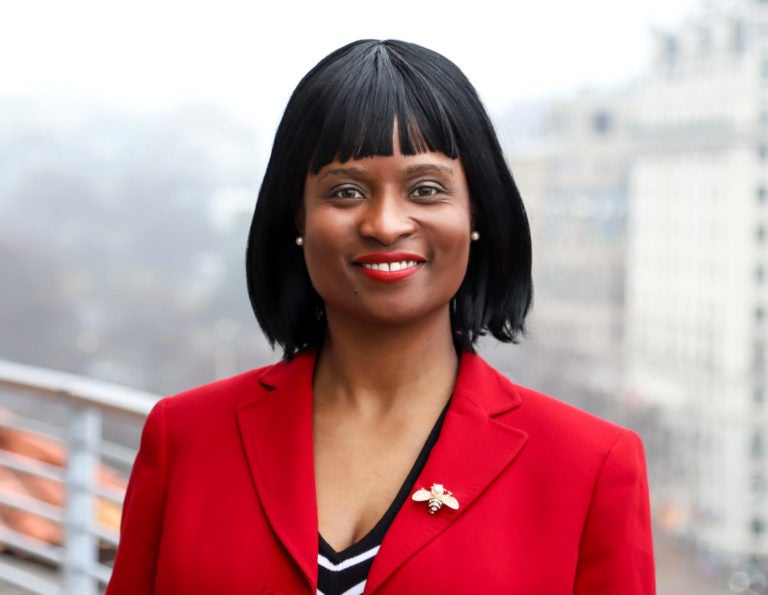 "The level of education, the freedom to pursue my dreams, and the quality of professional networking all contributed to growing my confidence in becoming the leader I believed I was meant to be," said Edwards.
Edwards credits the Pivot Program for training her in the skills needed to enter the workplace. Through Pivot, she interned with LINK Strategic Partners, a D.C. strategic communications and stakeholder engagement firm, in the spring of 2020.
"By learning to properly manage my priorities and utilize my resources, I was better prepared to enter the fast-paced and demanding work environment," said Edwards.
As an intern, Edwards learned about the importance of strategic communications and built on her project management skills as she contributed to LINK's work with clients.
"Learning about how a company or organization's messaging and public perception play an important role in the execution of its mission has been eye-opening," said Edwards.
After she graduated from Pivot in 2020, Edwards was offered a permanent position at LINK. She recently celebrated her one-year anniversary as a full-time associate at the company.
Michael Akin, LINK's president, said Edwards is quick to go above and beyond for the company and her colleagues. At the beginning of the pandemic, she spearheaded the organization's transition into the virtual environment.
"She brought us together as we pivoted to virtual work, maintaining our family spirit and energy," said Akins. "It takes a team to buy into that, but it takes a person to cultivate it, and Lakina has been that person."
In addition to her work with LINK, Edwards recently joined the board of Suited for Change, an organization that provides workforce training and professional clothing for women who are seeking employment. Suited for Change also works with Pivot to outfit Fellows for their own interviews.
"While I knew I wanted to be of service to others, I have since determined that my greatest contributions lie in my ability to contribute to an organization as a thought leader and strategist," said Edwards.
Edwards's leadership and approach to her work is shaped by her unique perspective as a returning citizen.
"Returning citizens bring many of the same skills and the desire to make a positive impact in the community at large as do non-returning citizens," said Edwards. "Many bring a unique brand of creativity, skill, and knowledge to an opportunity, allowing them to see possibilities not necessarily considered by others."
Edwards said when companies welcome these perspectives into the workplace by hiring returning citizens, everyone benefits.
"Second-chance hiring opportunities are the arms and legs that help pull returning citizens out of fear, shame, and unbelief," said Edwards. "A second chance becomes the actionable step towards a better world; one that exemplifies diversity, equity, and true inclusion."