Joe Houston: Entrepreneurship and Giving Back
Posted in News
Launching a Fitness Movement
Even before joining the Pivot Program, Joe Houston was already a CEO.
Houston founded WEFITDC, a fitness and wellness company, in 2020 to address underlying health disparities in the District.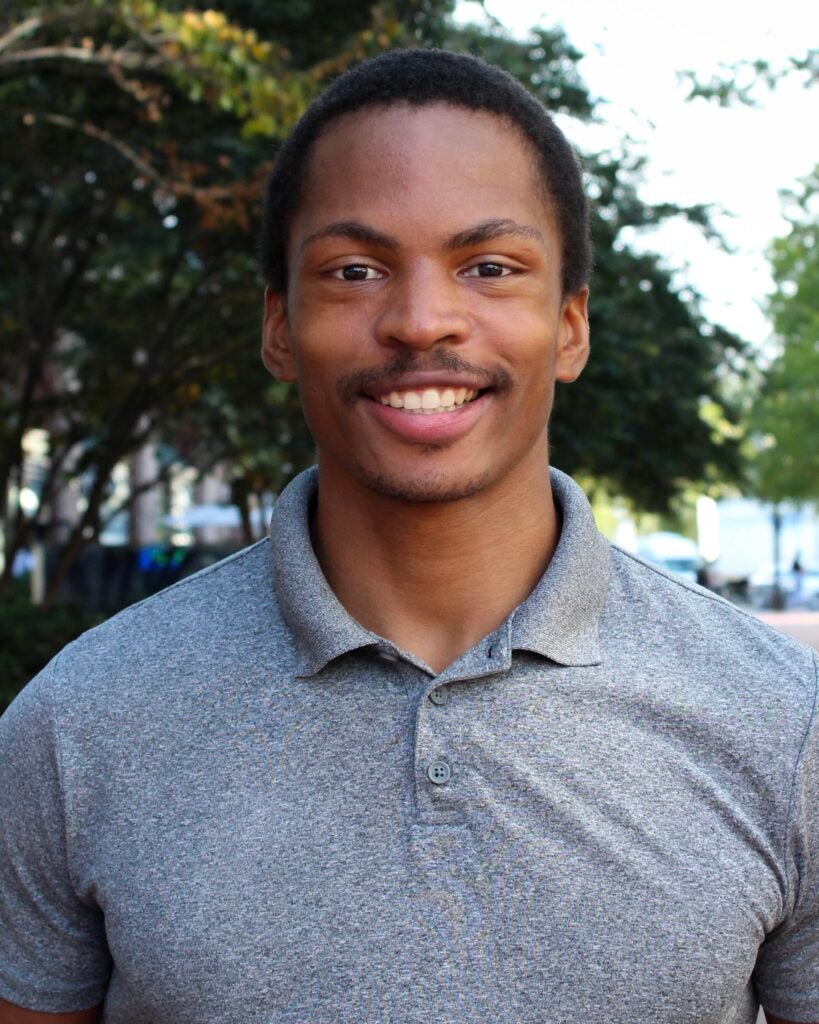 A D.C. native, Houston understands how underserved communities are affected by health disparities, such as a lack of access to gyms, grocery stores, and nutrition and wellness education. Houston wanted to use his skills as a certified trainer to bridge these gaps, so he launched WEFITDC with free workout classes in Ward 7 and Ward 8.
The program quickly garnered media attention and began receiving donations, government support, and various community partnerships. It has since expanded to a broader fitness movement. In addition to pop-up neighborhood workouts, WEFITDC provides personal and group training, nutrition seminars, and mental health resources, among other services.
"I don't look at WEFITDC as a job," Houston says. "I look at it as giving back to my community and helping to empower people to make an impact."
Through the Pivot Program, Houston hopes to build his own skill-set so he can grow the venture and reach more people and communities.
"Pivot is my way of investing in myself," he says. "Coming into Pivot I already had an entrepreneurial mindset, and I was doing fairly well with my own business. But I feel that I'm really just starting to understand the science behind business, thinking about things like supply chain and value creation."
Houston joined the Pivot Program's fourth cohort in October 2021. He says that he has loved being a part of the Georgetown community.
"The program has been extraordinary," Houston says. "Everybody's been welcoming, genuine, and authentic. I feel that everyone really wants to see us succeed."
Next Steps
Entrepreneurship is just one piece of the Pivot Program curriculum, which also focuses on professional development, leadership, and business. Pivot Fellows aren't required to have their own business or plans to start one; but Houston already has plans for WEFITDC's next steps.
Houston hopes to resume community classes in the spring or summer after a temporary pause due to COVID-19. He is working towards rolling out branded apparel. And he hopes to advance his nonprofit, which he established in 2019 to help more returning citizens become certified fitness instructors.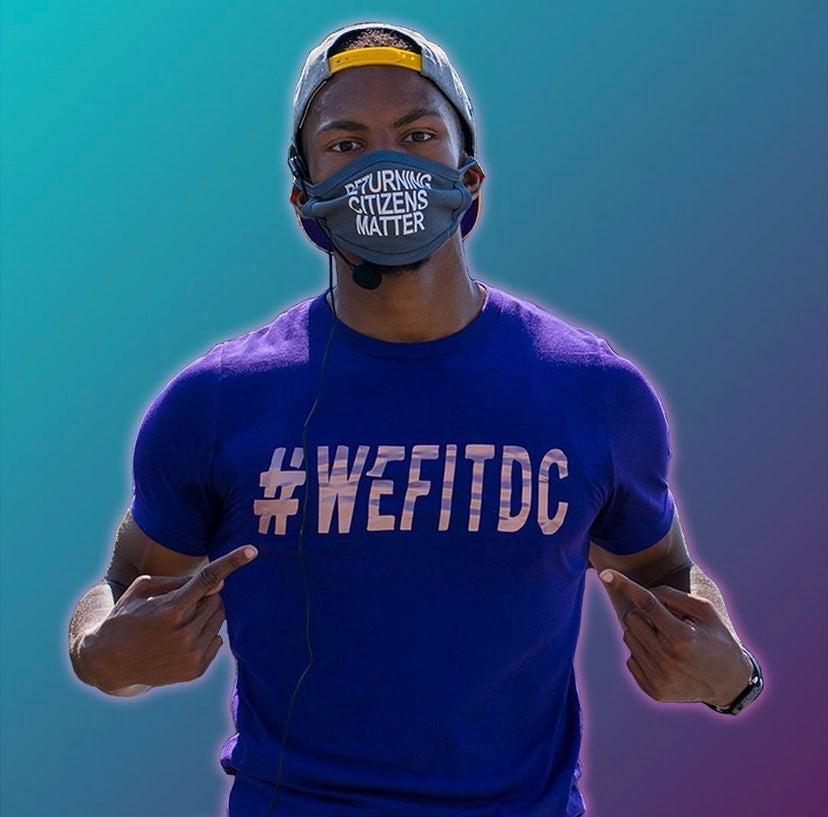 "It was something started out of pure passion. So far I have gotten three people certified, but I really want to build a bigger team," Houston says. "I believe we can make the environment better with more wellness professionals, especially in these underserved areas."
Outside of fitness, Houston is also passionate about acting. He was recently an extra in "The White House Plumbers," an upcoming political drama about the Watergate scandal which will air on HBO.
He says one of his favorite parts of the Pivot Program is the opportunity to connect with guest speakers from across a wide range of industries and professional backgrounds.
"I love the guest speakers. I love getting to know them more as a person," Houston says. "One of the last guest speakers we had was a Georgetown alum in the film industry, which is an industry I'm interested in. We connected afterwards and talked for like 30 minutes."
Between the Pivot Program, WEFITDC, and his other passions, Houston is focused on finding balance to keep him moving forward.
"I really take my word seriously in regards to what I do, and I make sure I can bring quality to anything I execute," Houston said. "I'm learning how to prioritize what is most important and manage my time. I value time more than anything now."