Pivot Fellow Spotlight: LaTasha Moore
Posted in News

For LaTasha Moore, the Pivot Program demonstrates the importance of networking and where connections can lead.
"I think one thing that the Pivot program has definitely given us is the opportunity to make more connections with different companies and different organizations," LaTasha says. "We are now alumni of the Georgetown program, which opens so many doors."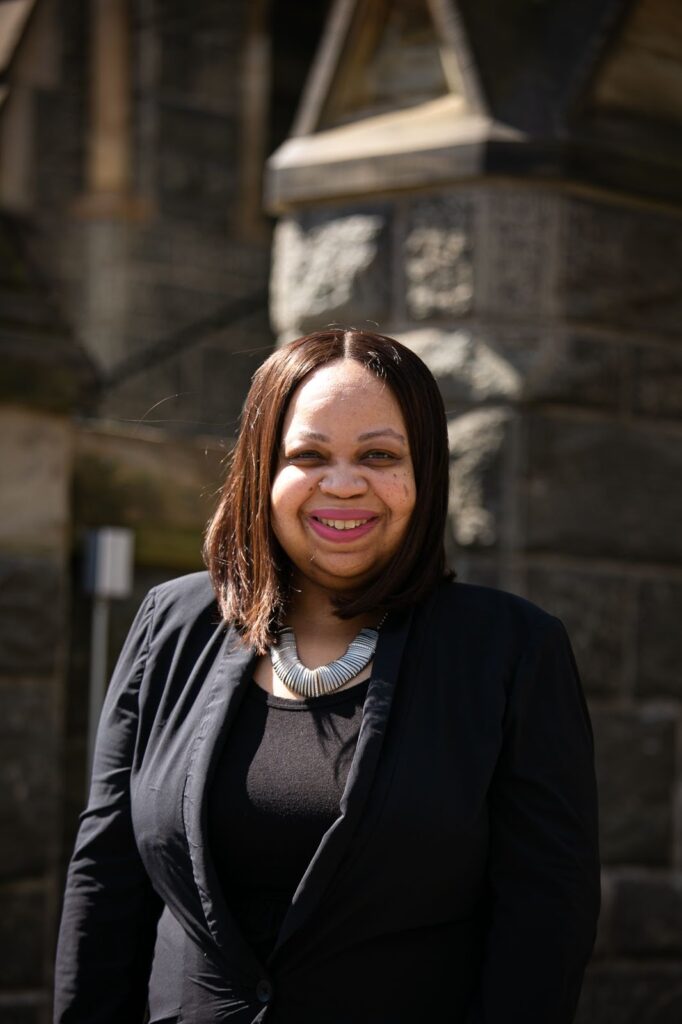 One of the doors that opened for LaTasha was at American Prison Data Systems (APDS), where she has been an intern for the past three months. In her role on the Product Team, she went beyond the tasks of her initial internship project to take on additional work related to the prison education system. LaTasha's internship supervisor, Tyler Coon, praises her for constantly taking on additional responsibilities.
"LaTasha stands out as an intern due to her abilities and willingness to dig deep on any given topic," Coon says. "She has quickly branched out beyond her initial project to perform research and analysis across various areas of our business."
LaTasha's work has included competitive analysis, end-user research, reentry success research, and analysis of the APDS learning platform. She also frequently participates in team meetings with APDS, which have increased her knowledge and understanding of the prison education industry.
LaTasha's own experience gives her a deeper understanding of the issues and allows her to bring a unique perspective to the team.
"LaTasha proves the importance of second-chance hiring in that she has incredibly applicable skills, a positive attitude in tackling any problem, and a growth mindset in advancing herself," Coon says.
LaTasha describes her time with the organization as "insightful and rewarding."
"I feel blessed to have been a part of such an incredible, cohesive team culture, and been able to contribute to the mission of APDS: to prepare every justice-involved person for a successful reentry by providing individualized education, rehabilitation, workforce training, and reentry support," LaTasha says.
That mission aligns with LaTasha's goals for herself and her career. She's passionate about helping others and strives toward prison education justice every day.
"As a Fellow in the Georgetown University Pivot Program and as an intern with APDS, I have gained valuable knowledge to further advance my purpose," she says. "I am determined to have a purposeful career that is focused on developing innovative solutions that improve education, job opportunities, and remove barriers for all individuals and returning citizens."