Pivot Fellow Spotlight: Lenard Daye
Posted in News

When Lenard Daye walked across the stage at the Pivot Program graduation, he was already a few months into his dream job.
Shortly after beginning his Pivot internship, Lenard landed a job at New Beginnings Youth Development Center to become a youth mentor. He now works closely with young people affected by the criminal legal system. Lenard shares his story as proof that anyone, no matter their past mistakes, is capable of achieving their goals.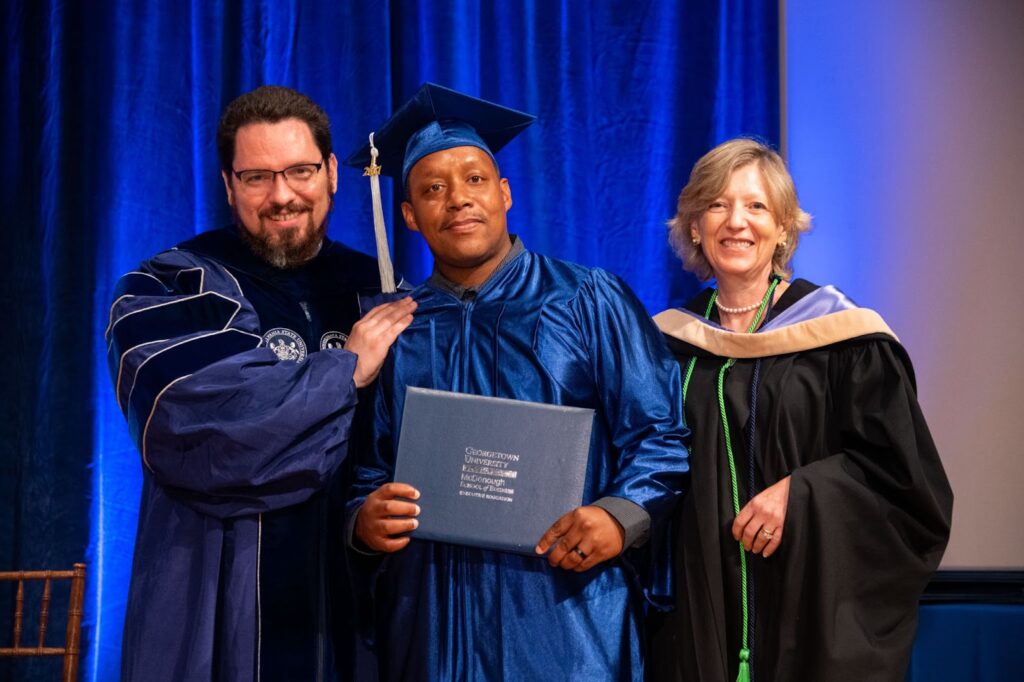 "My goal is to try to deter them from going down that path, to try to catch them before they become adults," Lenard says. "This is my purpose and calling because I'm a returning citizen."
Lenard says completing the Pivot Program and starting his job both marked huge accomplishments.
"It feels great because this was my first time ever walking across the stage and receiving a certificate," Lenard says of graduation on June 30.
Reflecting on his experience in the program, Lenard says: "My takeaway from the Pivot Program is that you are somebody versus just returning citizens."
"There are people that care about your well-being, and you can still have a life after coming home from incarceration," he adds.
During his time with Pivot, Lenard most enjoyed the friends he found in other Fellows in the program.
"I loved forming friendships because we motivated each other to stay the course," Lenard says.
Lenard says his greatest challenge in the classroom was learning how to use new technology. But with all Pivot classes meeting virtually and additional tech support, he quickly caught up.
"You're never too old to retain, that's what Pivot taught me," he says.
Lenard encourages future Pivot Fellows to chase after the opportunities the program provides.
"Put your all into it and the reward will be fulfilling," Lenard says. "You're in control of your destiny."