Pivot Fellow Spotlight: Pascal Laporte
Posted in News
"I have surely been able to make a pivot to a new way of thinking, a new path, a new journey."
For Pascal Laporte, the Georgetown Pivot Program gave him the opportunity to go "from felon to founder" in one year. When he applied to Pivot, Pascal knew he would be introduced to something new.
"No matter what you've done in the past, you have a chance to make something of yourself," he says.
Pascal's ambition and passion shone during his time in the virtual Pivot classroom, says Pivot Managing Director Joshua Miller.
"Pascal has tremendous energy and drive, great passion and curiosity, fantastic intelligence, and a strong desire to use his skills to help people," Miller says.
Pivot Connections
Being a Pivot Fellow gave Pascal access to a network of people who can help him advance his career and pursue his interests.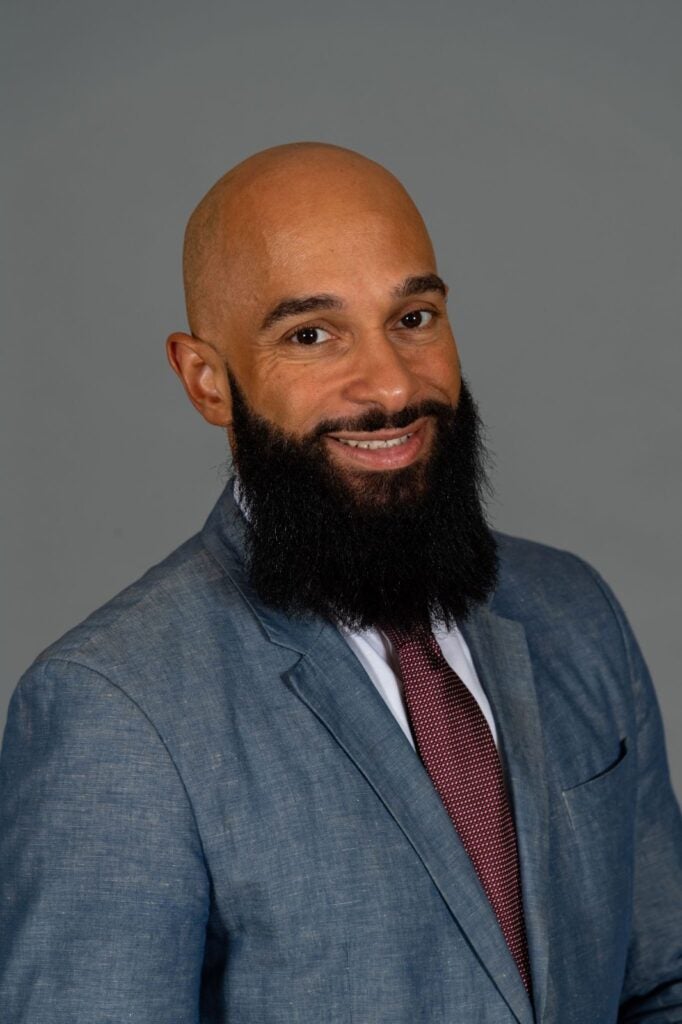 "There are resources and things working behind the scenes when you're affiliated with a program like Pivot," Pascal says. "The incredible staff sees things from a 10,000-foot view."
Pascal made a valuable connection with Marcus Bullock, an entrepreneur and business leader with a passion for supporting incarcerated people and their families.
Bullock is the founder and CEO of tech startup Flikshop, a company that keeps incarcerated people in touch with loved ones via photos and postcards. Pascal's connection to Bullock led to an internship at Flikshop during his time with Pivot.
"Pascal is amazingly brilliant," Bullock says. "Having someone that wants to really deliver on and exceed expectations has been a blessing to the company."
Pascal brought his own experience as a formerly incarcerated person and an understanding of how the prison system affects families to his work at Flikshop. Bullock says that all companies—whether or not they work with incarcerated people—can benefit from that type of perspective.
"Having someone like Pascal on our team allows us to be able to bring empathy, love, hard work, dedication, and loyalty," Bullock says. "It's been an incredible experience for us, and I'm sure it'll be the same for the employers of tomorrow."
Building a Business
During his internship at Flikshop, Pascal built on his experience with Pivot and honed his ability to identify problems and create solutions: skills he's also using to build his own company.
"I'm an entrepreneur at heart hardcore," he says.
Pascal's goal is to create opportunity for formerly incarcerated entrepreneurs like himself, who face so many barriers to employment, opportunities, and investors.
"When I was incarcerated, I realized that there's not really a platform or an easy way to connect with an audience who has the money to pay you," Pascal says. "For the millions of incarcerated people in America, sometimes it's hard to get a job, so entrepreneurship becomes an opportunity."
Pascal founded Tenpen, an online platform that acts as a bridge between entrepreneurs and the customers they need to kick start their businesses. Pascal presented his plan for Tenpen at the Pivot Pitch Competition and was named first runner-up. He was awarded $2,500 in startup grant money. He also recently launched Tenpen's Beta website, a big step forward in making the platform functional.
"Could I have done some of this on my own? Sure," Pascal says. "But it would have taken me 10 years to have the success that I'll get after one year of Pivot."
With his own ambition and the opportunities provided by Pivot, Pascal is on his way back to becoming a successful entrepreneur.
Encouraging other returning citizens to apply to the Pivot Program, Pascal says: "Expect the unexpected things that you don't think are going to happen. It's going to happen. You will personally transform."