Pivot Fellows Learn the Art of the Deal from Georgetown Alumni
Posted in News
This June, Pivot Fellows attended a weekly seminar course titled "The Art and Science of the Deal" taught by Georgetown McDonough School of Business alumni Damien Dwin (MSB'97) and Dwayne Boothe (MSB'04).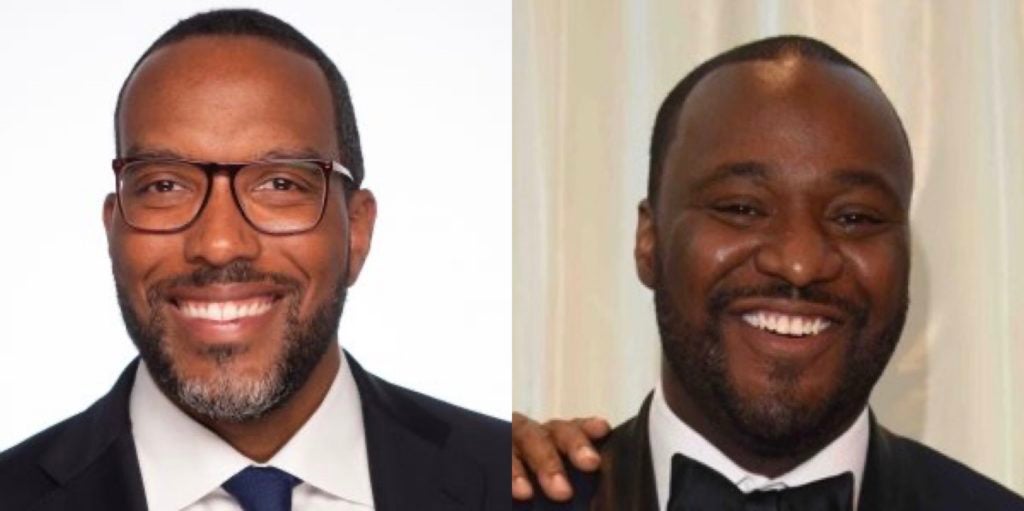 Dwin is the CEO and co-Founder of Brightwood Capital Advisors, LLC, a leading alternative asset manager with $5 billion Assets Under Management. He also serves as the Chairman of the Board of Trustees of the Vera Institute of Justice.
Boothe is the CFO of Crews 1972, an airport concessions company operating 33 locations in 4 major U.S. airports. He also serves as a Principal at RLJ Credit, an SBIC fund focused on making middle market debt investments across a wide range of industries.
The course centered around a recent transaction involving financing for the Crews company. In each session, Dwin and Boothe led a discussion analyzing the perspectives of different stakeholders in a business lending and investment decision. The objective of the course was for Pivot Fellows to understand the interests, preferences, and risks of each party, and how these intersect to lead to a final loan agreement to support an entrepreneur.
Dwin and Boothe were also joined by special guest Chris Malone, a Senior Investment Professional at Brightwood, one of the lead investors in Crews.
Dwin and Boothe both highlighted the importance of strong personal character to the success of a business deal.
"You are ultimately making character loans. You've got to bet on the jockey, not on the horse. This is really important for the Pivot fellows," Dwin said. "Even if everything ticks and ties and looks good on paper, really smart investors are going to say, 'Who are you"?
The skillsets you learn on the job are important, because they set a foundation for you to do the financial analysis, but at the end of the day your character and who you are determines whether or not you're going to succeed, Boothe added.
"There's a lot of opportunity out there big and small, but there are a couple of things you need to make sure are in line before you go out, and that's knowing who you are as a person, number one, number two knowing who are the relationships you can call on for help and for advice, and number three knowing that it's going to be hard. It is sleepless nights," Boothe said. "You are extending your family when you become an entrepreneur. Everyone now relies on you for a paycheck… you're going bear that and it's not easy but it's worth it."
The final class session focused on themes of adaptation and resilience amid the COVID-19 pandemic, which hit less than one year after Brightwood Capital invested in the Crews company.
COVID-19 greatly impacted the airport concessions industry, and Crews was forced to make tough decisions, Boothe said.
"You have to be adaptive in this market and considerate," Boothe said. "When you stop seeing people come off planes, start seeing flights getting cancelled and entire terminals empty, you adjust. The one thing about partnering with people that you consider brothers is that when something goes wrong you make decisions as a family. We had to make quick decisions on how many cuts we needed to make while also ensuring that our people have smooth landings and are able to come back quickly."
Pivot Fellows gained an appreciation for the negotiation process and a better understanding of the necessary elements of a successful deal from the course.
"Businesses are not always about shiny things and what looks nice and proper on paper," Pivot Fellow Donta Ellerbe said. "People who invest in you want to know that as a business person you are able to withstand any difficulties that come your way, and you're able to overcome them and strategize and work around that."
After the course, Pivot Fellows expressed that they felt better-positioned to sell their business ideas to financing providers.
"What I learned is the relevance of due diligence. You have to know who you're dealing with," Pivot Fellow Alexander Campbell said. "As I move into what I want to do for my business, I know [the people I work with] are going to look intensely at my character… I have to be sharp and ready."