Pivot Hosts First-Ever Virtual Pitch Competition
Posted in News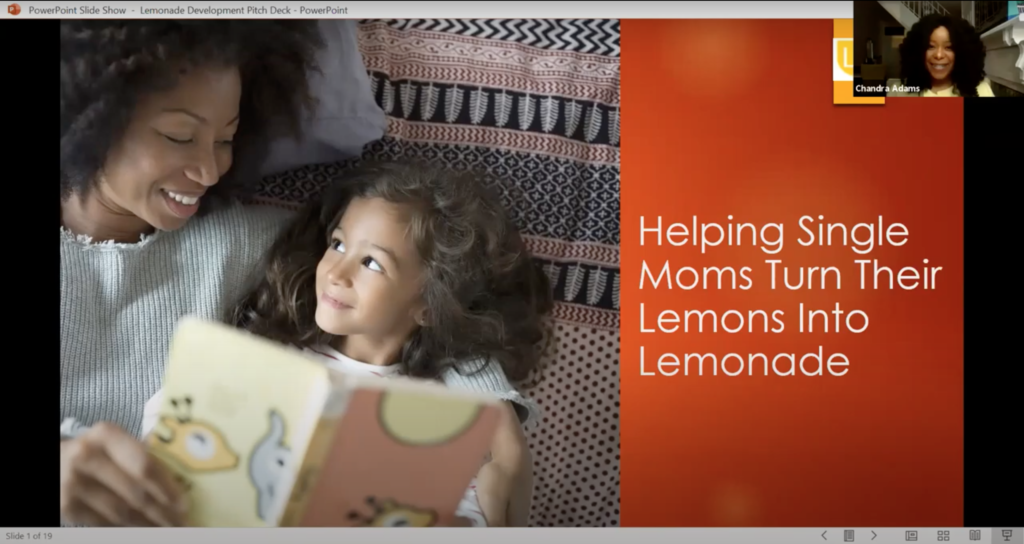 On July 9th, the Pivot Program hosted its annual Pitch Competition via Zoom. After spending months developing ideas for business plans, seven Pivot Fellows presented their entrepreneurial venture ideas before a panel of judges for a grand prize of $3,500.
First place went to Chandra Adams for her business venture Lemonade Development, which provides shared housing, personal coaching, and childcare services for single mothers.
A second place prize of $2,000 went to Izuo-Ere Digifa's Flolango, a line of eyeshadow palettes aimed at empowering people through positive messaging and poetry.
A third place prize of $1,000 went to Tim Thomas for his business venture Fact Law Research, which provides supplemental resources to lawyers on critical cases.
The rest of our teams received honorable mentions and prizes of $500 to start their business ventures.
After the competition concluded, Pivot Fellows and judges gathered for a virtual networking event. Thanks to all of our wonderful judges for offering their feedback and support to our Fellows!
Special thanks to adjunct faculty member Melissa Bradley (MSB '89) for her generous donation, which allowed us to nearly double all of our prizes.
To view the recorded pitches, follow this link.