Welcome, Pivot Cohort 5!
Posted in News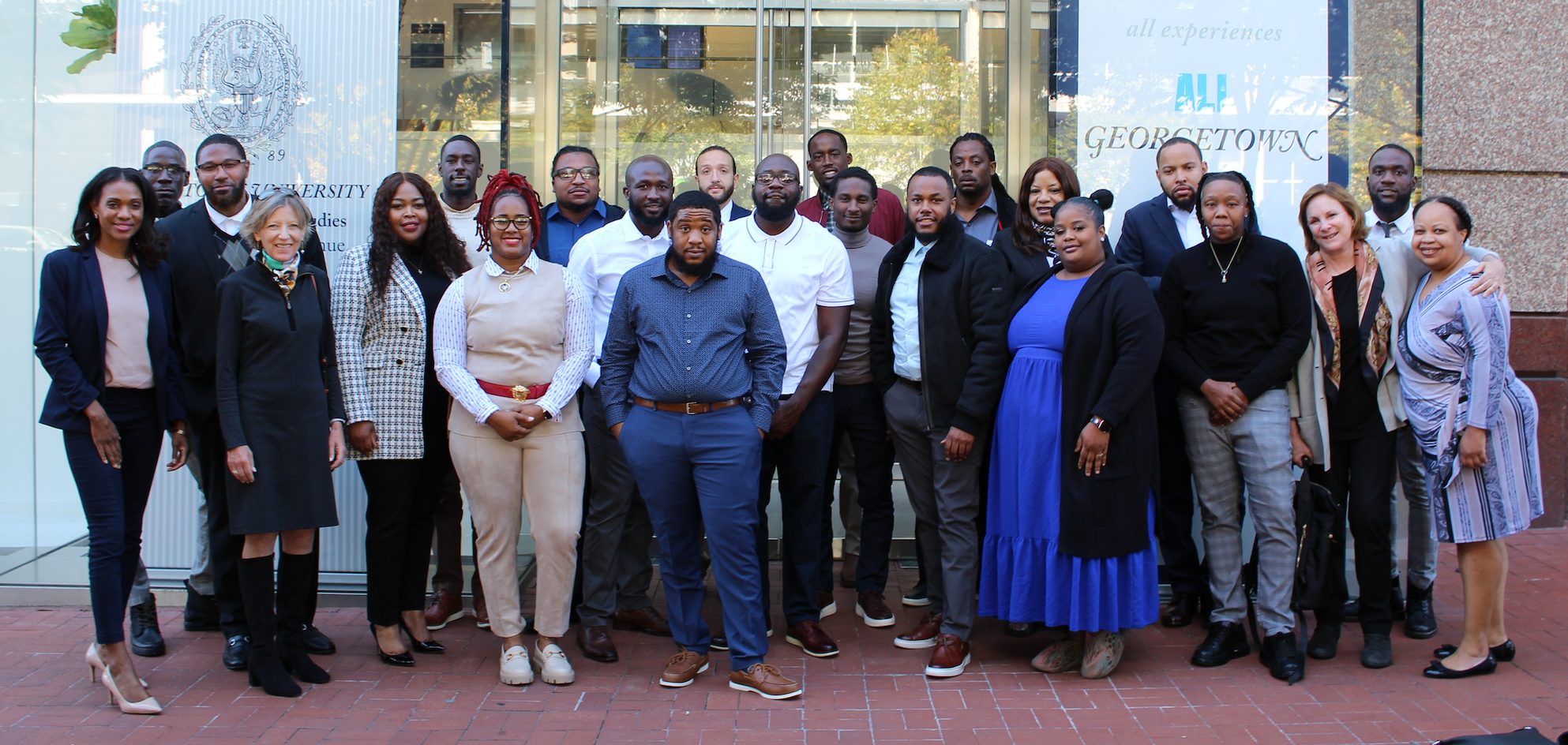 Classes are back in session.
The Pivot Program kicked off its fifth cohort on Oct. 11. This year, 19 students are enrolled in the nine-month program packed with business and entrepreneurship courses, a three-month internship placement, and the annual business pitch competition — all designed to prepare them to reenter the professional workplace.
"They'll teach me how to become a better speaker, how to grasp the concept of how to have a business, how to network, and educate me more on the outline of creating this business," Pivot Fellow Tyronda Ferrell said. "Sign me up!"
Pivot Executive Director Alyssa Lovegrove said she is excited about this year's cohort and can sense their enthusiasm for the year ahead as well.
"They are very outgoing, enthusiastic, and engaged," Lovegrove said. "And as I look ahead, I think that presents us with a great opportunity to expand our range of employer partnerships."
With 19 new Fellows, Pivot's fifth cohort is its largest yet. The students' paths to the program vary — some were urged to apply by Pivot graduates, some were referred through other reentry organizations, and some found out about Pivot while still incarcerated.
"Last year, I was in prison. Now I'm talking to you in a Georgetown facility. It does something to your confidence," Pivot Fellow Raashed Hall said.
As they kick off the full-time program, the new Fellows are excited to learn about one another, entrepreneurial thinking, and the various technical and interpersonal skills necessary to succeed in today's workplace.
"All of these things we're already learning will definitely be helpful in the program and in our jobs," Pivot Fellow Jihad Barnes said as he familiarized himself with his new laptop.
Since its first cohort in 2018, the Pivot Program has made the case for second-chance hiring by successfully training dozens of students who are now employed by companies like Deloitte and DICK's Sporting Goods. Lovegrove says she is most looking forward to continuing her advocacy for returning citizens in the workplace alongside other reentry advocates.
"Creating a more inclusive workplace is more top of mind now in many organizations, and I am keen to seize on that momentum to create opportunities — not only for our Fellows, but for others who have been justice-involved," Lovegrove said.