George Chochos to Move on to Vera Institute
Posted in News | Tagged George Chochos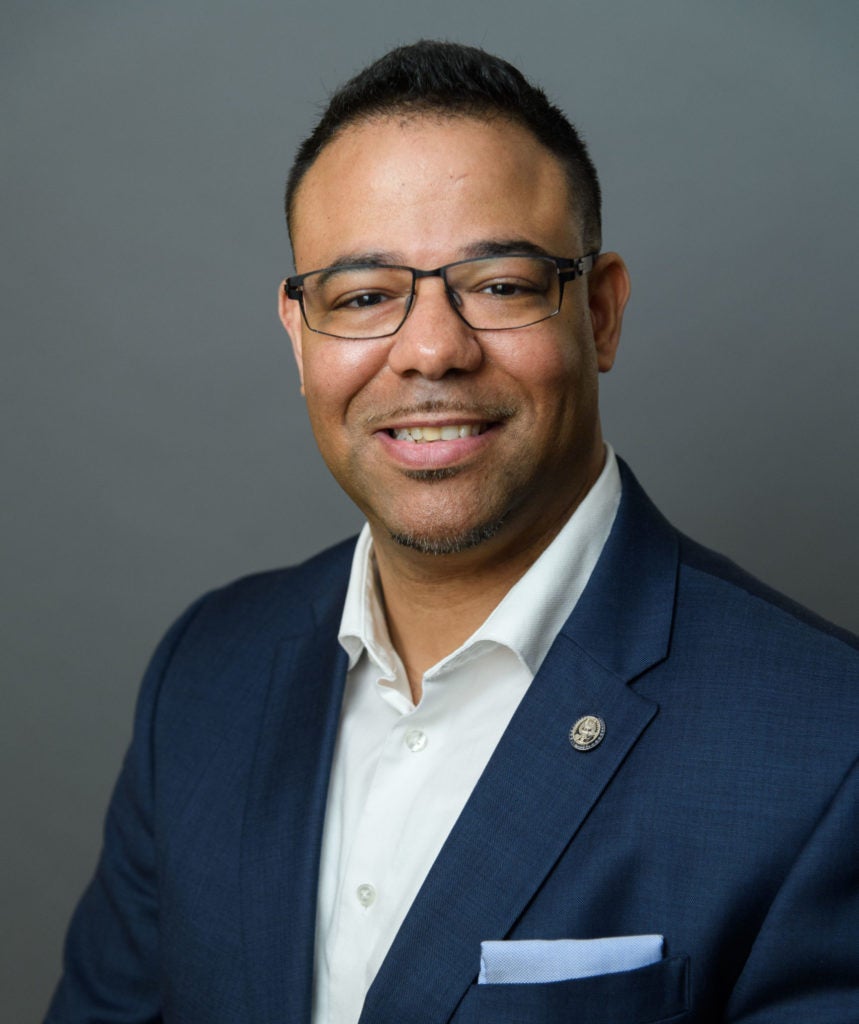 George Chochos will be moving on from his role as assistant director of program management, Executive Education, and program manager for the Georgetown University Pivot Program. Chochos has accepted a position as senior government affairs associate at the Vera Institute, one of the country's leading organizations focused on criminal justice reform. In his new role, Chochos will have wide-ranging responsibilities for policy and advocacy, but will have a special focus on expanding access to post-secondary education in U.S. prisons. 
Chochos is a returning citizen who spent 11 ½ years in New York State Prisons, where he earned his associate's and bachelor's degrees from Bard College through the Bard Prison Initiative as well as a master's degree from New York Theological Seminary. After his release in 2011, he went on to attend Yale Divinity School, earning both a Master of Sacred Theology and a Master of Divinity degree as well as one of Yale's top honors—the Walcott Calkins Prize.  
Chochos joined the Pivot leadership team in the Fall of 2018 as Pivot's first program manager. In addition to serving in the critical "start-up" role in launching the new program, his counseling and coaching for each of the Pivot Fellows was not only beyond the call of duty, but was also enormously impactful for them. 
Chochos' personal journey is a strong testament to the power of education to change the trajectory of lives for those in our criminal justice system. We are thrilled that he will continue to contribute in this space.
What brought you to the Pivot Program?
"After I finished my second degree at Yale in 2018, I knew about Georgetown and about the Georgetown Pivot Program from Google searches and seeing it online, but I didn't think too much about it in terms of would I ever work there… In the summer of 2018, I watched the Prisons and Justice Initiative's end-of-semester celebration video inside of the D.C. jail and as soon as I saw it, it just flooded back memories of my own time in prison going through those programs and I just thought what better way to use my experience and my education than to help people just like me, in similar situations and offer that same type of opportunity, because I know how much it transformed my life. I was hired and moved down here with my wife in 2018 and I started a week before the program launched. I started on November 5th. Pivot launched November 12th."
What did you enjoy most about working at Pivot?
"Number one: the team was excellent… (the) colleagues I worked with were just awesome. The Executive Education team was really professional, really warm and welcoming, and were really supportive. And the Pivot team is one of the most passionate, caring, devoted teams that I have ever seen. It was an honor to work with them and if I do well at my current job it is because of how they've helped me grow and develop.
Number two: working with the Fellows. Many times with Pivot, we're working with people not just formerly incarcerated but recently incarcerated. When I started working at Pivot, I was out exactly 7 years and about a month, and I remember how difficult my own transition was… If you think of everything that happened from 2000 all the way up until 2011, there weren't iPhones. There weren't smartphones. I had never used the internet and I walked out of prison into this strange new world. I just remember how difficult it was being in semi-familiar spaces because a lot of my hometown looked the same but a lot of it had drastically changed, so I knew that the psychological transition takes a long time. The physical transition from prison to society takes a minute. The psychological transition can take years if not your lifetime.
That's probably one of the things I loved the most: helping people with their transition and using my own experience with my own reentry helping people navigate their reentry and watching them flourish. The way you learn how to survive inside of prison… the things that allowed you to survive inside are things that are exactly antithetical to thriving out here. And so helping people navigate that tension was one of my favorite things."
What do you hope to see for the future of Pivot?
"I'd love to see Pivot expand… I'd love to see Pivot becoming a national model and other cities starting their own Pivots with their own values, understanding their own challenges in their cities and then having Georgetown offering its expertise on the relationships that need to be developed, how to run the program, and some of the lessons that we've learned that can help other people avoid pitfalls and navigate running a program of this nature. But also I'd love to see when the businesses are created, when people come back, that they become mentors for the program. And eventually then I'd love to see them have multiple cohorts go on at the same time."
Do you have a message to current and graduated Pivot Fellows?
"When they came into the program, it was kind of difficult to see the kind of life they could have. One of the things about Pivot is that we're trying to help the narrative of hiring returning citizens and we're trying to make it easier, but at the same time, the program is there because we know it's so hard. The program in one sense reinforces the fact that it's very difficult for people coming out of prison to get employed and to be taken seriously in society. Many people come in knowing that they are in a program that can change their life but not knowing what it's like experientially. And so as they are going through the program they start to see doors opening up and start to see changes inside their lives, inside different areas of their lives. You know, I say it like this: the moment in the program that is magical for me is when I can look into somebody's eyes, and I can see that they're starting to envision a once seemingly impossible future. And that that impossible future is no longer impossible. Through Pivot it is now possible."