Roger Clark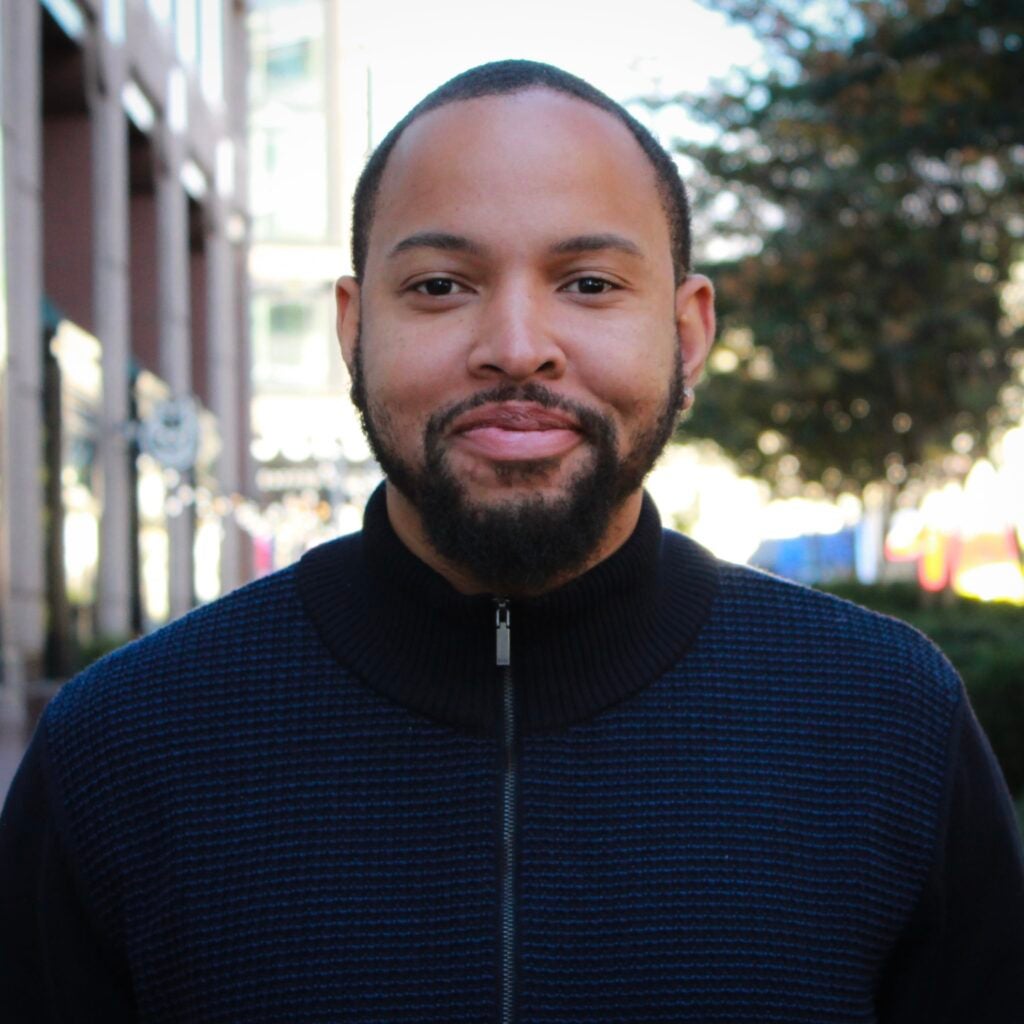 What about the Pivot Program excites you?
I'm excited about learning and getting back on track. Focusing on the tasks at hand and making my uncomfort zone comfortable again. Learning how to swim again, and having that network, those resources back. I'm looking forward to maximizing opportunities.
What are your goals for the future?
I want to get into urban development, urban planning, and also reach out to different development firms. With the opportunity that has been presented to me by Georgetown, I think Pivot could create a good way to go about it. I'd like to graduate and then kind of find my way into that atmosphere of work.
What draws you to urban planning?
I'm seeing the city change. I was born in 1990. So I was here when it was a different D.C. The city has changed immensely; it's like two different cities. There are good, positive parts, and there are bad parts. But for me, it's all about inclusion of everybody, not just isolating and displacing the people here. Giving the people that have been here in the city opportunities to grow with the city as well as including those coming in. The city doesn't have to be a place where we have to displace people, and then replace people. That's really where my passion is: understanding what needs certain communities have. You have food deserts in the city, you have a lack of businesses, or whatever it may be, these things need to be solved.