Shana Frundt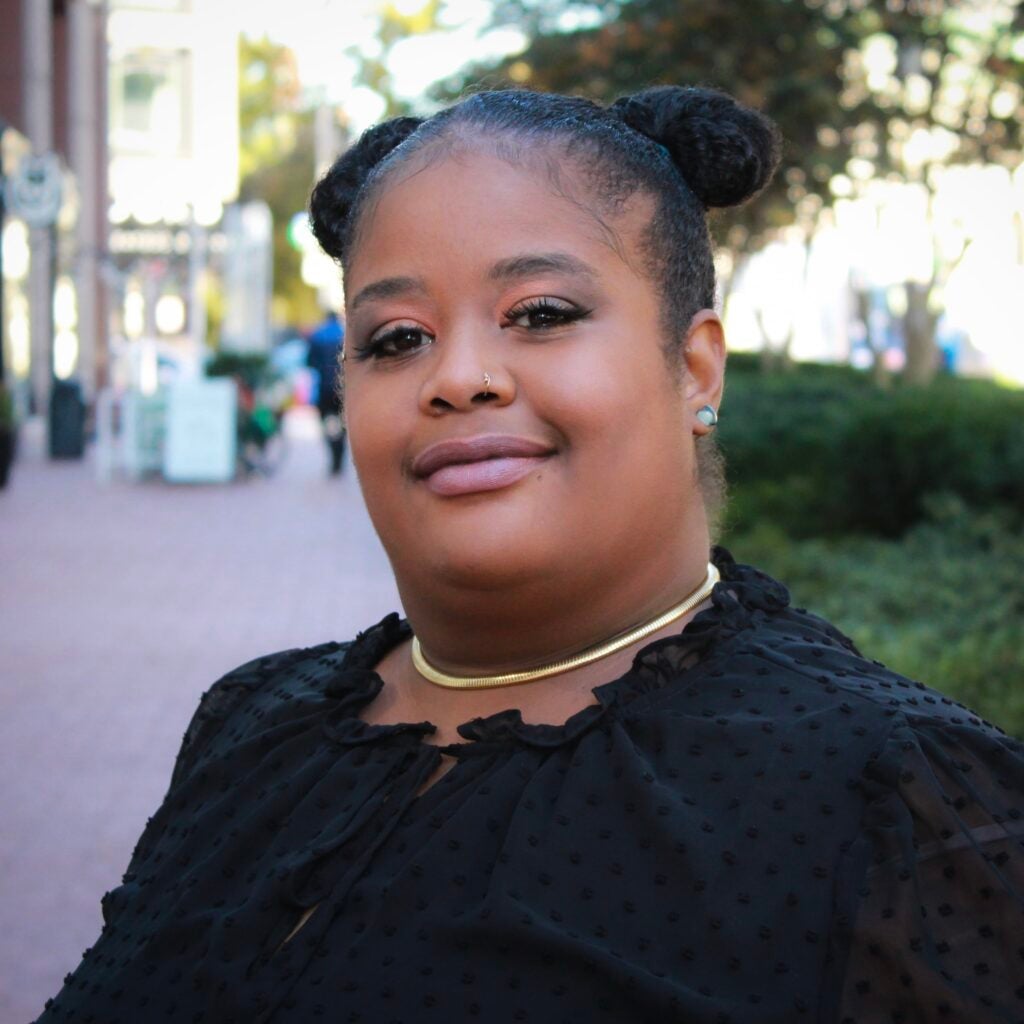 What are your goals moving forward?
What I want to do is focus on my brand and myself, just making sure that I get to where I want to be and motivating me to reach my goals. I kind of have a little bit of everything that I want to do, but I do definitely want to work with youth and help them, because I feel as though my story doesn't just stop with me.
What are some entrepreneurship areas you're interested in?
I have been creating organic hair care products since I was about 15. I started making my own deep conditioner, because I have naturally curly hair and I tried everything but nothing worked. I always thought it was just a hobby, but now I'm going to look more into it as a business. Because people who succeed work on themselves and focus on that hobby. I like to cook, so my boyfriend and I always talked about trying to get a food truck. Every day, we'll change the menu, and just have some new cool, funky ideas.
When I complete the program, I'm hoping to do business consulting, as well as working with the youth. I feel if we have more people that have the knowledge and the patience to work with the youth, they won't make the mistakes that I made. It's not just about focusing on keeping you out of trouble, but what about our mindsets? It's so much more than just going to school and getting a job. That's the bare minimum. Who's working on your attitude, your advocacy, and communication skills? Things like that I had to learn growing up just all on my own.
What about this upcoming year most excites you?
I'm excited for growth. I'm excited for the change. I'm also excited for the journey, just continuing to be all that I can be, and see where this could lead me. I'm trying to be more focused on the universe and just going where it guides me.