Tyrell Frierson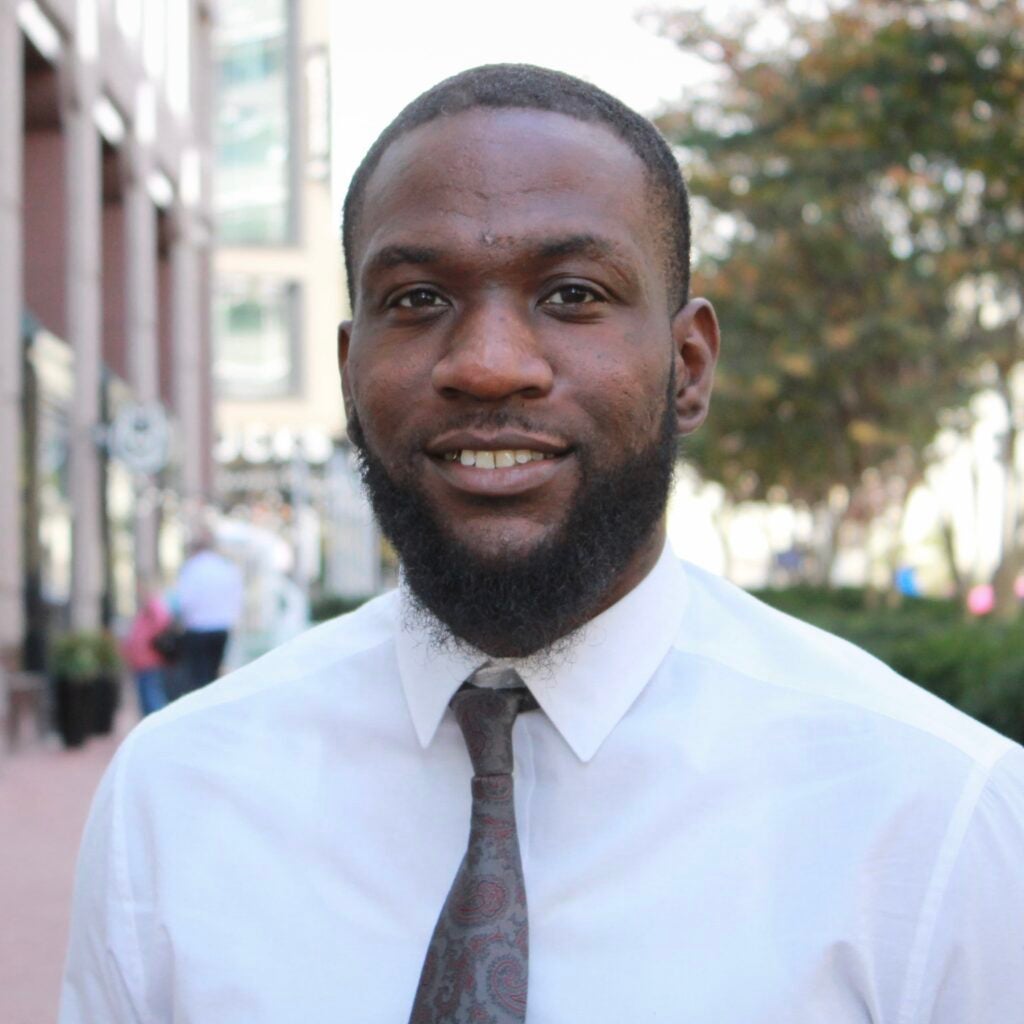 What excites you about the Pivot Program?
I'm excited about everything. I'm just excited about the opportunity to learn. I've been flabbergasted at this opportunity that I was presented with. I actually was doing maintenance work when I did my research on this program. So I told myself, 'Well, I can do the same thing or I can go to school where I can better myself, especially due to my criminal history.' How I combat that is by educating myself.
What goals do you have moving forward?
I just hope to achieve a gateway to further my education; that's very important to me. I'd like to expand on my network as we do with a lot of professors. I'd like to pick their brains and see what I can learn. I believe all of them are older than me, so I'd like to learn about some mistakes that they've made so hopefully, I can learn from their mistakes. I hope to graduate as a more productive person than when I came into the program.
What are some of your professional goals?
I really want to work with the youth in the city. Because I believe that's the root of some of the issues and problems in society. I want to really deter them from making some of the same mistakes that I made in my youth and understand that the youth are the future. If we can tackle some of those issues at the core, I feel like that would be beneficial to society as a whole. So that's one of my interests. I want to just give back to my community, continue to learn, and leave a legacy of greatness.