Pivot Fellow Spotlight: Tai'Anthony Carter
Posted in News

For Tai'Anthony Carter, the Pivot Program gave him the opportunity to push through the stigma around returning citizens and find a leadership position in the workplace.
Tai'Anthony, Tai for short, believes that erasing that stigma begins with approaching new people and challenges with confidence. His time with the Pivot Program was a chance to renew that confidence in his own abilities.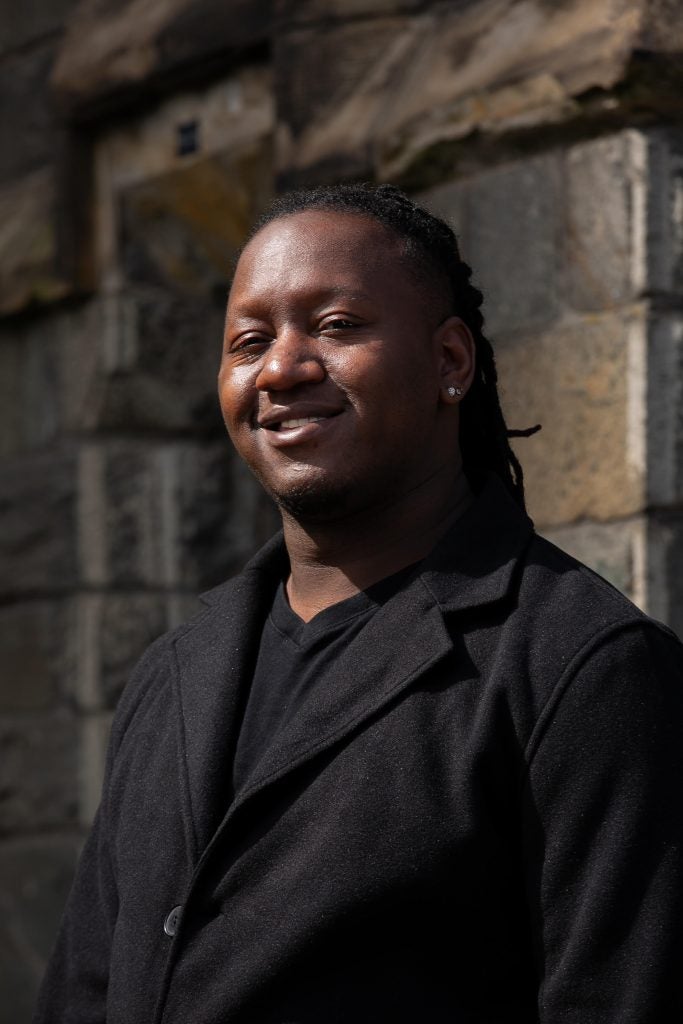 "I always knew I was smart and that there was something bigger for me, but Pivot gave me the tools to realize that myself," Tai says.
During his classes with the Pivot Program, Tai focused on developing and honing his skills, even when it meant trying things he had never done before. He "knows the power of being comfortable with discomfort," says Rich Williamson, an MBA student at the McDonough School of Business and one of Tai's closest mentors during his time with the Pivot Program.
"Tai has the unique ability of truly understanding the benefits that one can gain during periods of professional development," Williamson says. "He has pushed way outside of his comfort zone to discover his true passions to ultimately find his purpose."
After learning in the virtual classroom with other Pivot Fellows, Tai began his internship as a store Teammate with DICK'S Sporting Goods, which recently joined the Second Chance Business Coalition alongside the Pivot Program. He carries the managerial skills he refined in the classroom to his job as he works alongside a team of store employees.
"Tai is very self-aware within his leadership style," Williamson says. "He has the ability to provide overall direction and contribute to any group in a very concise way."
Beginning the position, Tai says he was wary of what his new colleagues would think of working alongside or reporting to a second-chance employee.
"When I first started, a lot of people kind of gave me the crazy eye because of my background," he says. "I had a big role to fill."
Tai knew that the best way to combat any stigma or misunderstanding was by proving his work ethic.
"People might not be used to you, but you still have a job to do," he says. "At the end of the day, you've done your job, and you've made the job of someone else easier."
The DICK'S Sporting Goods team praises Tai's determination to fully understand how to execute his responsibilities as a store Teammate.
"Tai started with an open mind ready to learn what we do in the retail world as it relates to DICK'S," says Dave Disney, the District Manager of DICK'S Sporting Goods stores in Baltimore, Maryland. "He immersed himself into our key programs and processes starting from the ground up to ensure that he understood the entire picture."
Prior to his internship, Tai wasn't fully aware of his skills in retail management. Now, he sees himself excited about a career in retail — a path he wouldn't have pursued if it weren't for the Pivot Program.
"I would have never even thought about doing retail before joining Pivot, but this program showed me that I can be flexible," he says.
Tai's ultimate goal after graduation is to continue in a sustainable management role. "My hope is that I am on a successful career path that is able to be fulfilled," he says.
Tai hopes that future Pivot Fellows and second-chance employees will similarly overlook the stigma and prove they are equally as capable as other employees. He believes that was his greatest challenge, but overcoming it is his greatest success and contribution to other formerly incarcerated individuals hoping for a second chance.