Pivot Graduate Tyronda Ferrell Joins Program Team
Posted in News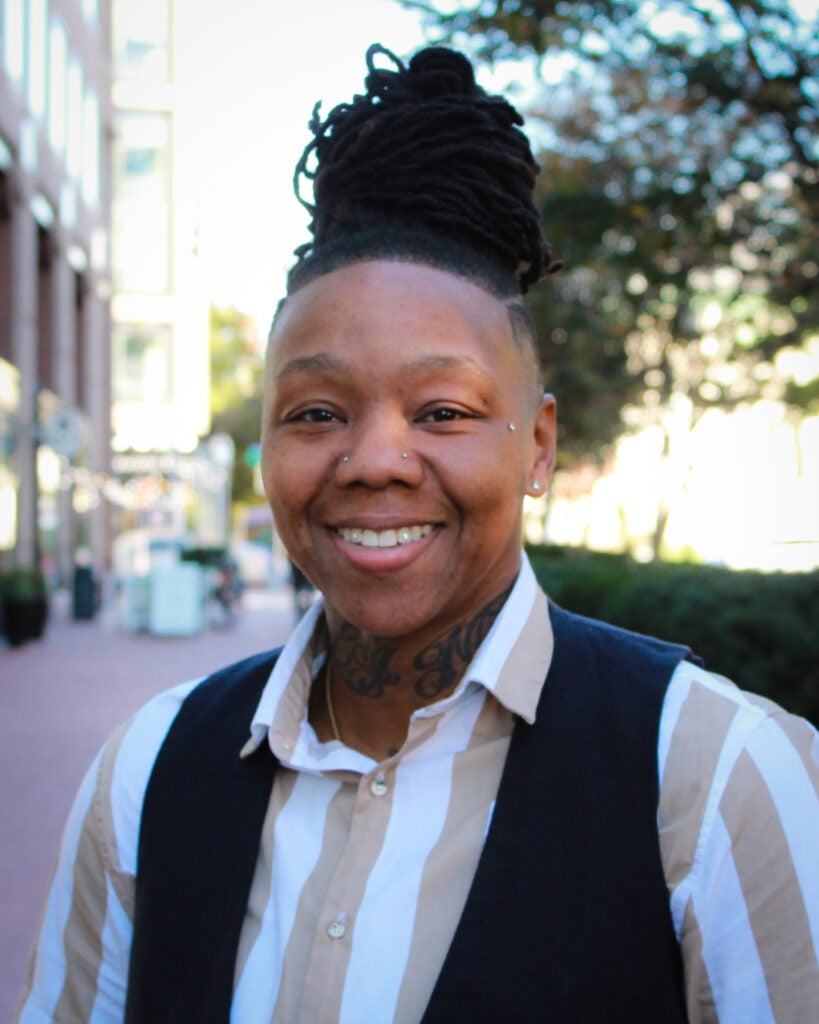 Tyronda Ferrell, who graduated with Pivot Program Cohort 5 this June, joined the Pivot staff as a full-time Administrative Coordinator on June 26.
"I'm thrilled about my new opportunity to give back to people like me who are returning citizens," said Ferrell. "The Pivot Program helped me; now, I can do the same for others. It's a dream come true to help others in this way."
Just a few days before she walked across the graduation stage, Ferrell jumped into program operations in preparation for the sixth cohort that will start this fall. After spending nine months as a Fellow herself, Ferrell knows the ins and outs of the program.
Pivot Founding Director Pietra Rivoli said the team is excited that Ferrell chose to take the next steps in her career with the program.
"We are thrilled that Tyronda has agreed to join the Pivot team," said Rivoli. "As a Pivot fellow, Tyronda excelled in every aspect of the program. Her energy and leadership have already made a difference and her impact will only grow."
Over her last three months in the Pivot Program, Ferrell completed an internship with Deloitte. She also honed her own entrepreneurship plans, winning first place at the Pivot Pitch Competition for her venture Pop, Lock n' Learn, a summer camp that would offer lessons in dance and digital literacy. As she considered the direction she wanted her career to take after graduation, Ferrell said she wanted a chance to help others – and Pivot will give her the perfect opportunity to do so.
"This platform allows me to guide and support those reentering society, paving the way for their career achievements," Ferrell said. "I am thrilled to use my skills to offer services to future Fellows and reassure them that they are not alone in their journey back to society."