Pivot Fellows Begin 2022 Internships
Posted in News
The Georgetown Pivot Fellows began their internships on March 14, shifting from the classroom to the workplace as they build their professional skills.
Each spring, after about five months in the program, Pivot Fellows begin internships to gain hands-on professional experience. From mid-March through graduation in June, they spend four days a week at their internships, coming back together as a group on Fridays for continued classes and professional development support.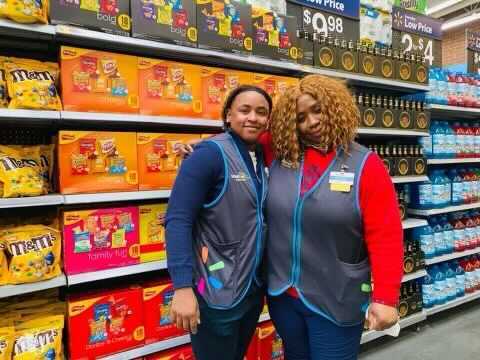 Internships have always been an integral part of the Pivot Program curriculum, says Pivot Academic Director Alyssa Lovegrove.
"From the start, our goal has been to create meaningful career opportunities, not only for our Pivot Fellows, but for all returning citizens," Lovegrove says. "These internships provide Fellows with an opportunity to take concepts from the classroom and apply them in a real-world environment; and at the same time, they allow Georgetown to partner with, and provide support to, other organizations who have expressed an interest in second chance hiring."
This year, 10 organizations partnered with Pivot to host an intern, including five corporate members of the Second Chance Business Coalition (SCBC), a group of private-sector firms committed to expanding second chance hiring and advancement practices.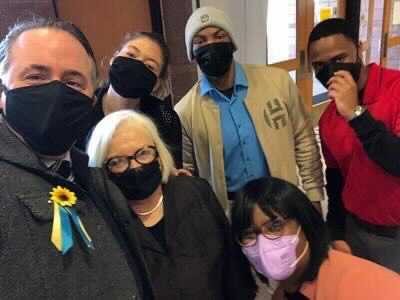 LINK Strategic Partners, a strategic communications, stakeholder engagement, and social impact consulting firm, is partnering with Pivot for a third consecutive year. Two previous graduates of the Pivot Program – Lakina Edwards and Ernest Boykin – stayed with the company in permanent positions. This year, Pivot Fellow Joe Houston joined the LINK team as an intern.
"Pivot is a partnership in every sense of that word," LINK President Michael Akin says. "The Fellows have become core members of the LINK family, and we are excited for this next year!"
Akin said that Houston's broad range of personal and professional experience will further equip LINK to engage with the communities they serve.
"Of course, we hope our Fellows learn from us. But, truthfully, we are most excited to learn from Mr. Houston," Akin says. "His community-based understanding will make us an even better community-serving firm."
Pivot Fellow Internship Placements:
Sa'id Abdul-Wahid – DICK'S Sporting Goods*
Anthony Dickey – Eaton Corporation*
Donald Hines – Total Family Care Coalition
Joe Houston – LINK Strategic Partners
Mustafah Muhammad – National League of Cities
Robert Smith – Graham McLaughlin DC Council Campaign
*Second Chance Business Coalition member